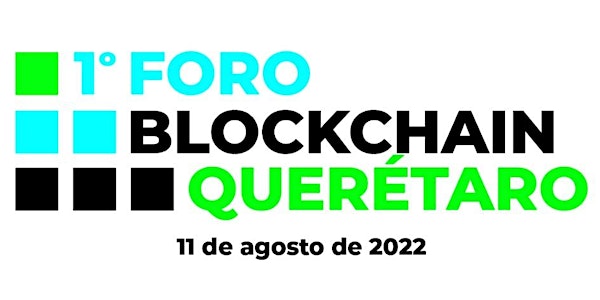 1er Foro Blockchain Queretaro
1er Foro Blockchain Queretaro
When and where
Location
AC Hotel by Marriott Queretaro Antea 1050 Avenida Antea Santiago de Querétaro, QUE 76127 Mexico
Refund Policy
Contact the organizer to request a refund.
Eventbrite's fee is nonrefundable.
About this event
1er Foro Blockchain Querétaro 2022
¡Hola, es un placer saludarte!
Gracias por ser parte del primer Foro Blockchain Querétaro, estamos convencidos que aquí podrás resolver tus dudas, ampliarás tus horizontes en temas relacionados con el ecosistema blockchain y harás sinergia con los asistentes; todo de la mano de los mejores especialistas de nuestro país.
Este encuentro reúne a más de 15 expositores que hablarán de la tecnología que revolucionará el mundo de los negocios en los próximos años, el mundo blockchain.
¿Quiénes son los speackers? Conócelos
Camila Pineda Rodríguez
Biz Dev Manager
Estudió en la Universidad Central de Bogotá. Se ha desempeñado como periodista,
Jefa de Prensa y Coordinadora de Marketing Digital, Head of communications and community lead y actualmente es Biz Dev Manager en Blockchain Academy.
Camila Pineda nos hablará de ¿qué es Blockchain? y la comunidad Women in Blockchain.
Andrea Vargas
Developer Evangelist & CM en Avalanche
Cuenta con experiencia en Soporte técnico a la comunidad de habla hispana, participación en redes sociales con universidades y comunidades blockchain en España, América Central y traducciones.
Andrea Vargas nos contará del Blockchain de Avalanche en proyectos DeFi y en NFT
Victoria Garcia
Fintech Consultant para México y Latinoamérica
Con más de 10 años de experiencia como gerente operativo. Lideró la estrategia regional de una de las empresas de préstamos online de la industria Fintech y con amplio conocimiento del mercado mexicano Fintech
Victoria García está en Blockchain Querétaro para hablar de Stablecoins como derecho humano y en Commodities.
Alen Solórzano
Founder & CIO de OREGIN
Consultor experimentado con un historial demostrado de creación de nuevas fuentes de ingresos en la industria internacional de minería y metales, así como en tecnologías SaaS/PaaS.
Alen Solórzano hablará junto con Victoria García, hablarán sobre Stablecoins como derecho humano y en Commodities.
Vanessa Solis Caballero
Gerente de administración y finanzas en Tree Investments
Licenciada en Contaduría, Maestrante en estrategias fiscales, miembro de la comunidad Blockchain Monterrey y Socio Directora de la firma VConsulting, soluciones integrales.
Vanessa Solis se presentará en Blockchain Querétaro para tratar temas sobre aspectos contables en el uso cryptos.
Christian Pérez Carreto
Director de finanzas en Efyde
Vicepresidente de la Comisión de Tecnologías Financieras Emergentes CCPM, con estudios contables por la Escuela Bancaria Comercial.
Christian Pérez junto con Vanessa Solis hablarán de aspectos contables en el uso cryptos.
¿Quiénes pueden asistir al primer Blockchain Querétaro?
Estudiantes
Emprendedores
Empresarios
CEO
Este 11 de agosto crearemos networking y haremos historia al ser pioneros en realizar un encuentro para todas aquellas personas con gran interés en conocer los cambios en las industrias del arte, productos financieros, sector fintech, metaverso y demás temas tecnológicos.
Amplía tu panorama en Blockchain Querétaro 2022, ¡te esperamos!