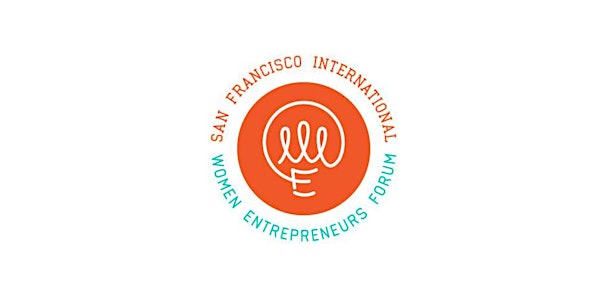 2nd Annual International San Francisco Women Entrepreneurs Forum Gran Canar...
Event Information
Location
Casa Africa (26/05/16) e Incube (26 & 27/05/16)
Casa Africa @ Calle Alfonso XIII, 5
Incube @ 1 Avenida de la Feria
Las Palmas de Gran Canaria
Spain
Description
This Tricontinental Summit is a unique event that brings together entrepreneurs from the Americas, Europe and Africa, creating in the area the first ecosystem of empowerment to give visibility to all the projects, business and start-ups directed to or launched by women coming from any industry.

This two-day event will include keynote presentations by industry leaders, panel discussions, example pitch session, and hands-on breakout sessions focused on sharing with entrepreneurs the tools to success for their ideas.


Registro:
Elige el dia (o los dias) y el taller/workshop (o talleres) al que quieres asistir cuando te registres ya que las plazas son limitadas.
Queremos que el mayor numero posible de personas tengan acceso al Summit, por ello si te has registrado y piensas que al final no vas a poder asistir contactanos en el correo sfwomentrepreneurs@gmail.com para poner tu plaza disponible. Gracias.
---
Speakers:
Melinda Briana Epler, Founder & CEO of Change Catalyst

Almaz Negash, Founder, Africa Diaspora Network and Managing Director, Step Up Silicon Valley

Maica Gil, San Francisco International Women Entrepreneurs Forum (SFIWEF), Heroikka

Constanza Nieto, CEO of GaussSoft and Co-Founder Global Tech Bridge

Karla Chaman Ruiz, Senior Communications Officer, International Monetary Fund and European Central Bank

Topyster Muga, Head of Airtel Money, Airtel Kenya

Maria Jose Perez, Director, MET Community Spain

Victoria Vera Gonzalez, Directora Adjunta del Departamento de Informacion y Servicios Personalizados, ICEX

Karen Floyd, Intrahouse

Beatriz Barrera, ZEC

Nacho Rodriguez, CoWorking Canarias

Gonzalo Piernavieja, Instituto Tecnologico de Canarias (ITC)

Pino Kyri, Consensus Advokat, Institutional Liaison at SFIWEF

Irene Bello, Alianza por la Solidaridad

Raul Garcia, SPEGC

Gaute Hagerup, Innovation Norway

Isabel Planells, Liaison at SFIWEF, Canary Islands

Noelia Perez, B&M Sport Marketing

Almundena Moreno, Alianza por la Solidaridad

Mercedes Sanagustin, Programa YUZZ

Nayra Quesada, Bicompatible

Andree Eiskrem, Intrahouse

Berta Lazaro, TeamLabs

Rahfeal Gordon

Tais Pérez, Renal Help

Diana Bordon, Facial Yoga Plan

Alicia Sanchez, LPA Fabrika

Rosana Alvarez, elittoral S.L.N.E.
---
Dates:

May 26th, 9:00 - 19:00

May 27th, 9:00 - 19:00


---
Location:
May 26th - 09:30 to 19:00
09:30 to15:00 @ Casa Africa - Calle Alfonso XIII, 5, 35003 Las Palmas de Gran Canaria, Spain
16:00 to 19:00 @ Incube, Parque Tecnológico - Av. de la Feria, 1, 35012 Las Palmas de Gran Canaria, Spain
May 27th - 09:00 to 19:00
@ Incube, Parque Tecnológico - Av. de la Feria, 1, 35012 Las Palmas de Gran Canaria, Spain
Incube (Recinto Ferial)


---
Agenda and more information:
http://sfwomentrepreneurs.com/events

Location
Casa Africa (26/05/16) e Incube (26 & 27/05/16)
Casa Africa @ Calle Alfonso XIII, 5
Incube @ 1 Avenida de la Feria
Las Palmas de Gran Canaria
Spain