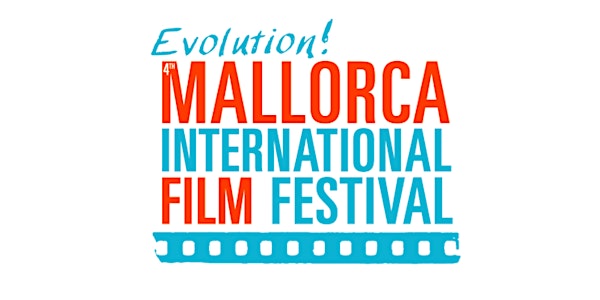 4th Evolution! Mallorca International Film Festival
When and where
Location
CineCiutat 6 Carrer de l'Emperadriu Eugènia 07010 Palma Spain
Refund Policy
Contact the organizer to request a refund.
Description
Evolution, Mallorca International Film Festival (EMIFF) showcases provocative, socially relevant, and innovative filmmaking while positioning Palma de Mallorca, Spain as a global destination for creative community. EMIFF is the fastest growing competitive film festival in the Mediterranean. Since its 2012 inception, the number of films screened has doubled, and ticket sales have tripled.
Raw. Fresh. Edgy. Hip. Distinctive. These are the hallmarks of EMIFF, its filmmakers, and its films. The selection committee and jury look for films that feature real, compelling stories, unique points-of-view, and emotional range. Following screenings at EMIFF, filmmakers have received international recognition from the Academy of Motion Picture Arts and Sciences, SLAMDANCE, GOYA, and the Milano IFF.
2015 NEWS! Warm-up screenings, workshops & industry film panels

EMIFF will kick off it's festivities Saturday, November 7th at 19:00H with a warm up screening at Port Adriano. This "Drive-in" fun-film experience is perfect to spend a warm fall night by the sea..in your car watching an awesome movie, while ordering snacks and drinks from Sansibar Restaurant. Tickets on sale Ocotber 26th, here on this website.

On Sunday November 8th we invite you to our Cine & Art event at Es Baluard The Museum of Modern and Contemporary Art in Palma. Screening will start at 19:00H. A Documentary by Maria Perez about art in the 70's in the Balearic Islands. Maria Perez will be in attendance ready for a Q&A after the screening.

Opening night is Tuesday November 10th, we start the evening with a VIP, Red carpet champagne cocktail presented by Champagne Perrier Jouët at the Fundacion La Caixa Bar & Restaurant at 19:00H. After we mingled with the filmmakers and actors on the red carpet we simply cross the street to the majestic Teatro Principal and enjoy the Opening Ceremony and movie, begin is 21:00H. There is 2 tickets available for that night: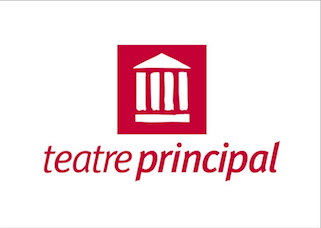 1. Champagne Cocktail & Gala Screening (Blood Orange) Teatro Principal, 25€ (Only available online, here)
2. Only Gala Screening (Blood Orange) Teatro Principal, 10€ (Also available at the Teatro Principal Box Office)

Wednesday November 11th join us for a new section of EMIFF called the Producers Club, a gathering of industry professionals exchanging ideas about Co-producing and film financing. Time: 10:00H - 12:00H Location: Es Baluard The Museum of Modern and Contemporary Art in Palma. 5€ Tickets can be purchased online, right here or at the door at Es Baluard before the event.

Wednesday 11/11 afternoon at 16:00H we finally start our screenings at the wonderful cinema Cineciutat a non-profit organization in the heart of Palma aiming to preserve and feature indipendent arthouse cinema. For the following 4 days you can enjoy a stella line-up of international feature films, short films, documentary features and shorts, music videos, experimental films and films for Kids - There is somehting for everyone, Comedy, Romance, dramas, midnight thrillers and documentaries with social and political themes that aim to educate and insipire you. How to buy tickets?
- Each Block (90min of films and Q&A when filmmakers is in attendance, check our Twitter&Facebook for daily updates) 6€, available right here online or at the Cineciutat Box Office.

Saturday November 14th and Sunday Novembre 15th we invite you to join us to a EMIFF favorite; the Cafe con Cine at the beautiful concept store Rialto Living. We welcome filmmakers and actors for a casual Q&A incorporating questions from the audience while enjoying complimentary coffee, croissants and sandwhiches from the Rialto Living Bistro. Time 10:30H-12:30H, Location: Rialto Living This event is free, BUT we ask you to RSVP here on our eventbrite page. Thank you.


Also join us for the Award Ceremony Sunday November 15th 21:00h, at the delicious Mercado Gastronomico San Juan.

For any questions about tickets, showtimes or anything else please email us at evolutionfilmfestival@gmail.com