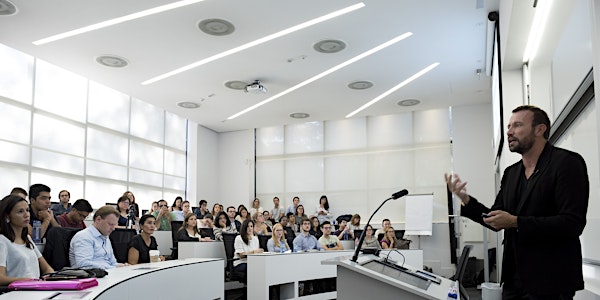 5th Brazilian Search Fund Congress: Entrepreneurship Through Acquisition
Face-to-face Master Class in São Paulo with IE Professors
When and where
Location
Salão Nobre FGV EAESP Rua Itapeva, 432 - 4º andar Sao Paulo, SP - - Brazil
About this event
Have you ever thought about acquiring a great business and growing it in your way instead of starting one from scratch? More than 90% of Startups fail whereas more than 90% of Entrepreneurial Acquisitions succeed. What are the differences between these two entrepreneurial paths?
Nowadays, Spain has become one of the main centers of Entrepreneurship through Acquisition in the world. The rest of Europe and Latin America are the next frontiers.
What is the role of top international universities such as Stanford, Chicago and IE behind this phenomenon? How can you also be part of this innovative way of owning and growing a business?
IE University brings together two of the world's leading experts in Entrepreneurship through Acquisition for an interactive Master Class, Prof. Newton M. Campos, PhD (Brazil) and  Prof. Enrique Chamorro, LLM (Spain).
Stay ahead of the others in the Entrepreneurship world!
Agenda
08h00-09h00: registration and welcome coffee
09h00-09h30: Opening and Search Fund Model Summary
09h30-10h00: Speaker Enrique Chamorro: The State of Search Funds in Europe
10h00-10h30: Panel: Possible scenarios for Search Funds in Brazil
10h30-11h00: Q&A e encerramento
Panel Moderator Prof. Andrea Minardi, PhD - Insper
Panelists
Alex Saller - Search Fund Investor, Spectra Investments
Enrique Chamorro - Partners and Search Fund expert, DLA Piper
Tammara Berezovsky - Managing Partner, Vitta Capital
Language
The event will be held in Portuguese.
Partners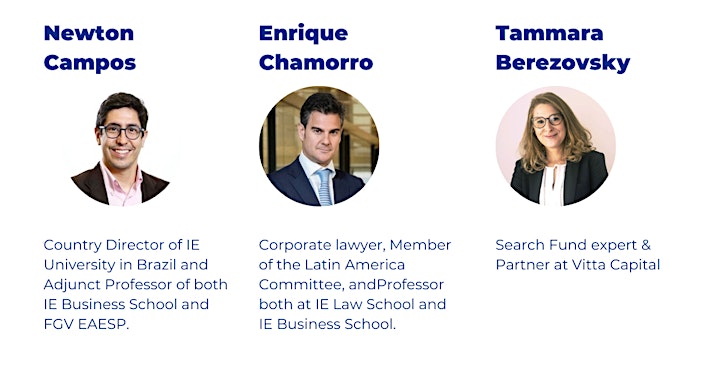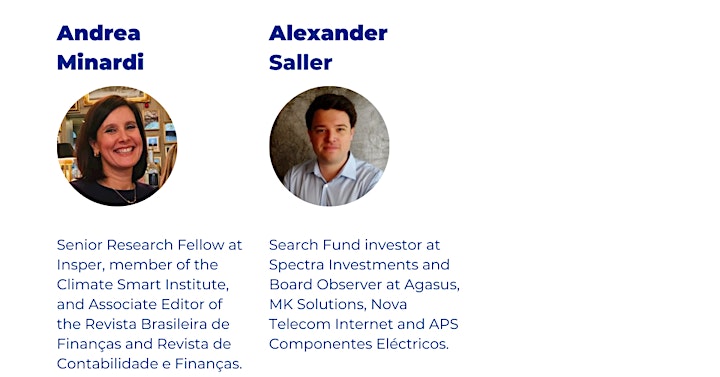 Get to know IE University Info Session
September14th, 7PM
If you want to learn more about our portfolio of programs or want to clarify any doubts about the admissions process or financial aid possibilities join Beatriz Pérez Olmos, Regional Director for IE Latin America, on September 14th at 19:00.
This session will be face-to-face in Pinheiros, Sao Paulo, at the IE Office Brazil, located at Rua Dr. Virgílio de Carvalho Pinto, 445 - Pinheiros.