The 7th SCLForum2019 you will show, from thought leaders, how industries are developing and applying new Digital Supply Chain Strategies
About this event
7th Supply Chain Leadership Forum: "Transforming Future Supply Chains"
Continuous and accelerated disruptions on digital technologies are continuously transforming consumers behaviour, so companies need to drive their operations through the adoption of improvement path by implementing new technologies with their people in smart and proactive ways. This evolution happens not only in the short term, but also organisations need to evolve their Supply Chain Strategies for medium and long terms.
Our Keynote Speaker Dr. John Gattorna, CSCMP Distinguished Service Award 2018, continues to inspire future supply chain leaders on the 'fast clock-speed' capabilities that organizations need to develop for the volatile and rapidly changing business environments they face. He will show you how to transform your Supply Chain from outside-in, and during all sessions you will discover how companies are changing from conventional to Digital Supply Chains considering talent, processes and technologies.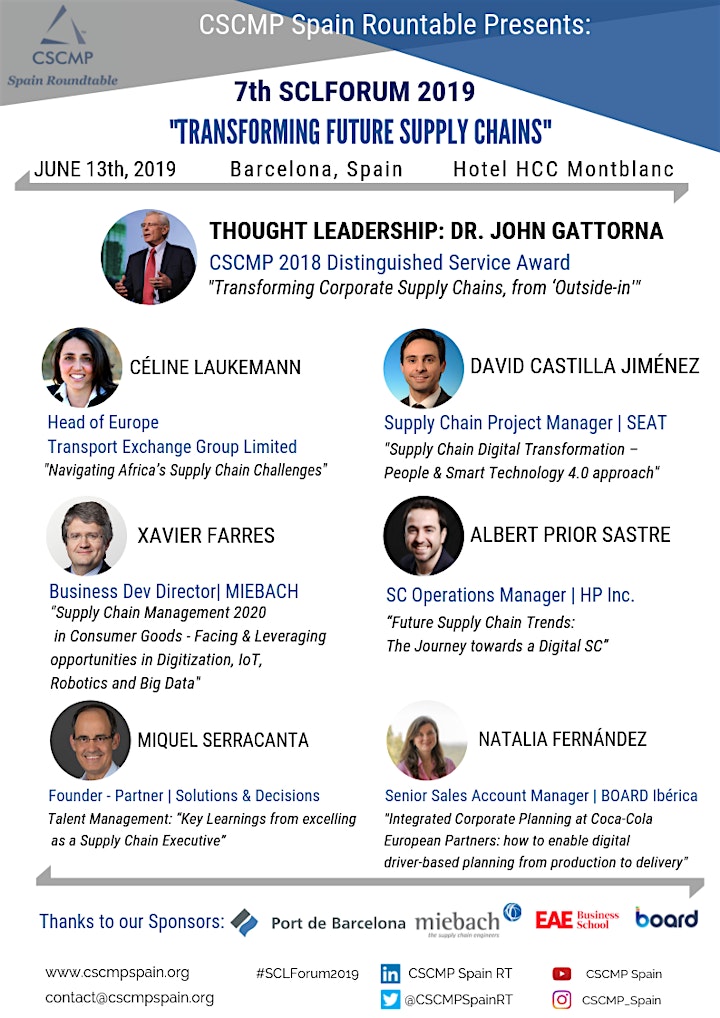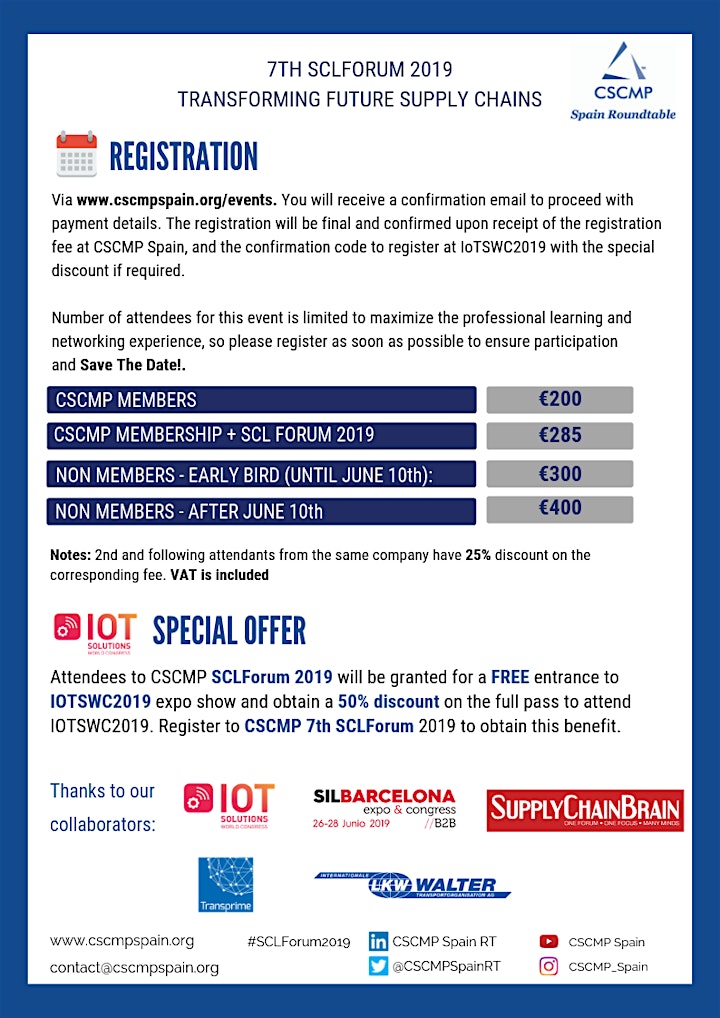 Organiser of 7th SUPPLY CHAIN LEADERSHIP FORUM 2019
Founded in 1963, the Council of Supply Chain Management Professionals (CSCMP) is the preeminent worldwide professional association dedicated to the advancement and dissemination of research and knowledge on supply chain management. With over 8,500 members representing nearly all industry sectors, government, and academia from 67 countries, CSCMP members are the leading practitioners and authorities in the fields of logistics and supply chain management.
CSCMP Spain Rountable wants to provide a global perspective, an end-to-end supply chain scope and great networking by providing events with topics and speakers with international focus and a joint interest to profile CSCMP as a leading European Asociation for supply chain management and logistics.