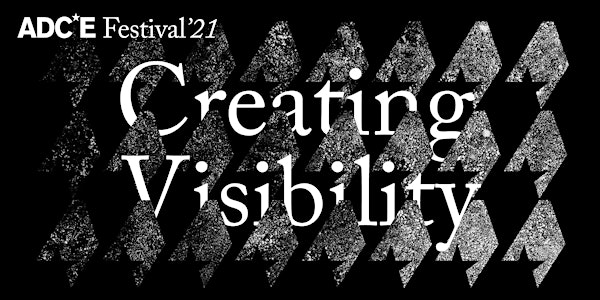 8th ADCE European Creativity Festival & Awards' Gala
The ADCE European Creativity Festival is back for its 8th edition together with the ADCE Awards Gala.
About this event
The ADCE European Creativity Festival is a place where the European creative community can come together, be inspired and exchange ideas and experiences. This year, the festival's theme is 'Creating Visibility'.
Created to celebrate and recognize the art of creativity, graphic design and new creative solutions, the ADCE Festival features a packed programme of conferences delivered by some of the most innovative and inspiring people around the world.
—————————————————————————————————————————
ADCE Awards' Gala
The gala of the 30th edition of the Best of Design & Advertising Awards will be happening on the evening of the 2nd of December, after the festival conferences. All ADCE Awards winners will be announced live during a special event, celebrating the best works done across Europe in 2021.
—————————————————————————————————————————
Schedule
Festival
Opening: 3pm CET
Slot 1 — European Creativity: 3.05pm
With Hermann Vaske, Alexander Schill, Michelle Nicol and Erik Kessels.
Slot 2 — How to Enact and Accelerate Change in the Creative Industry: 3:50pm
With Nico Ordozgoiti (Creatives for the Future), Lisa Merrick-Lawless (Purpose Disruptors), Duncan Meisel (Clean Creatives) and Mareka Stake (Creatives for Climate).
Slot 3 — New Fields of Creative Visibility: 4:30pm
With Safia Minney, Luca Pannese and Joana Vasconcelos.
Gala
Welcome: 6pm CET
Greatness Challenge
European Student of the Year
Best European Young Creative
Golds: Film & Audio, Print & Outdoor, Interactive & Mobile, Design, Brand Experience and Integrated & Innovation
European Star-Johannes Newrkla Award
Genius Loci Award
Green Star Award
Grand Prix