3D-5D Self CeLeBratioN ❤️ BoDy ActiVatioN ⭐️ InteGraTioN
About this event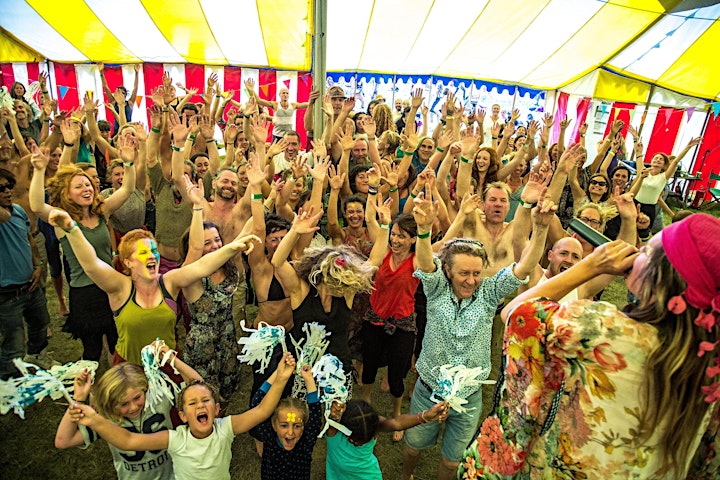 Light workers, star seeds, soul family, dance lovers, music and bass lovers
This event has been created specially for you. 🌹🌈
Amazee launches her online 'Vital Experience' for U to dance!
Her mission on earth is to assist each and every one of you through your ascension, assisting you in activating the body to then integrate with more ease the new energies existing on our planet.
With her voice, life experience, wisdom and music selection she will guide you and create gateways for you to express and flow through your dance taking you to a divine sacred space.
These are very intense but exciting times and it is our duty to create spaces where we can with intention let go of what no longer serves us and feel lighter within our dance within our lives and like the Phoenix Bird rise from the ashes once again.
Standing strong, feet on mother earth, feeling your power, connecting with your inner child, speaking your truth and finally expressing what you most desire.
It is time for you to celebrate and dance what you have achieved these past few years! Time to celebrate who you are NOW, time to believe, integrate and BECOME the NEW U!
Let's celebrate this NEW way of LIFE, let us CREATE our DREAMS and 5D lifestyles within our dance!
CELEBRATE this NEW way of BEING... YOU SOO DESERVE IT!!!!! ⭐️⭐️
You can have a little listen to the last promo podcast for this same event created in January 2022 on the Balearic Islands.
https://www.mixcloud.com/amazedrey/amazee-vital-experience-02012022-a-new-beginningun-nuevo-comienzo/
For more info please visit www.amazeemusic.com
This event will be Live Streamed on Mixcloud as sound and legal copyright are essential to be able to play music freely and fairly. The link for the Livestream will be sent to you in an email early on the same day.
PLEASE CHECK YOU TIME - The event will be at 5pm CEST Time - 4pm UK Time
****** WHAT YOU WILL NEED *********
Set of GOOD speakers (computer set up)
The link to stream (which will be sent to you in an email once you book your space)
Comfy Dance Free Clothing, with a bit of shine if you wish
A candle and some sage, palo Santo or incense
Warm Slipper socks or dance barefoot
Something you wish to leave behind or let go of.
Your New Earth project or the dream you wish to bring to reality.
This is a a drug and Alcohol FREE event.
Please have access to a bottle of water
⭐️ ⭐️ ⭐️ ⭐️ ⭐️ ⭐️ ⭐️ ⭐️
FOR AMAZEE UPDATES AND DANCE EVENTS JOIN TELEGRAM
https://t.me/+BDQwxuxGwTU3NTQ8
See you on the dance floor!
Amazee x
Date and time
Location
Refund policy