This multi-media art exhibition examines the relation between nature, art and cultural identity. Mallorcan artists will exhibit & be present
About this event
Mallorca as an island and the global pandemic as a period of isolation, both can lead to detachment from society. In the case of Mallorca, however, the combination of these two factors has recently led to a new wave of creativity, a rediscovery of local materials and traditions. Through photography, sculpture, painting, film and textile, the contributing artists address various aspects of island life, including political and socio-economic influences that have long existed as part of Mallorca's communal heritage.
FEAT works by Adriana Meunié, Kate Bellm, Vera Edwards, Xim Izquierdo, Toni Salom, Anna Alexandra, Claire OKeefe, Carlota Santamaria, Balthazar Klarwein.
The exhibition is curated by Benjamin Merten & Lily Sielaff. 100% of the profit from limited merchandising items will be donated to Amics de la Terra. This initiative is dedicated to cherish and preserve the environment of Mallorca by supporting projects in agriculture & food, climate & energy, biodiversity and ecological balance.
The outdoor art exhibition will take place at Finca Son Mut in Llucmajor, 20 min from Palma, where pharmacist Montserrat Pons has collected various species of fig trees from around the world, transforming it into the biggest plantation of its kind. With his dedication to nature, Montserrat is a true friend of the earth.
Apart from tasting figs of all kinds and learning recipes, guests will be served tapas, Rosa Blanca beer, Kombucha by Brilla and wine kindly provided by Can Axartell.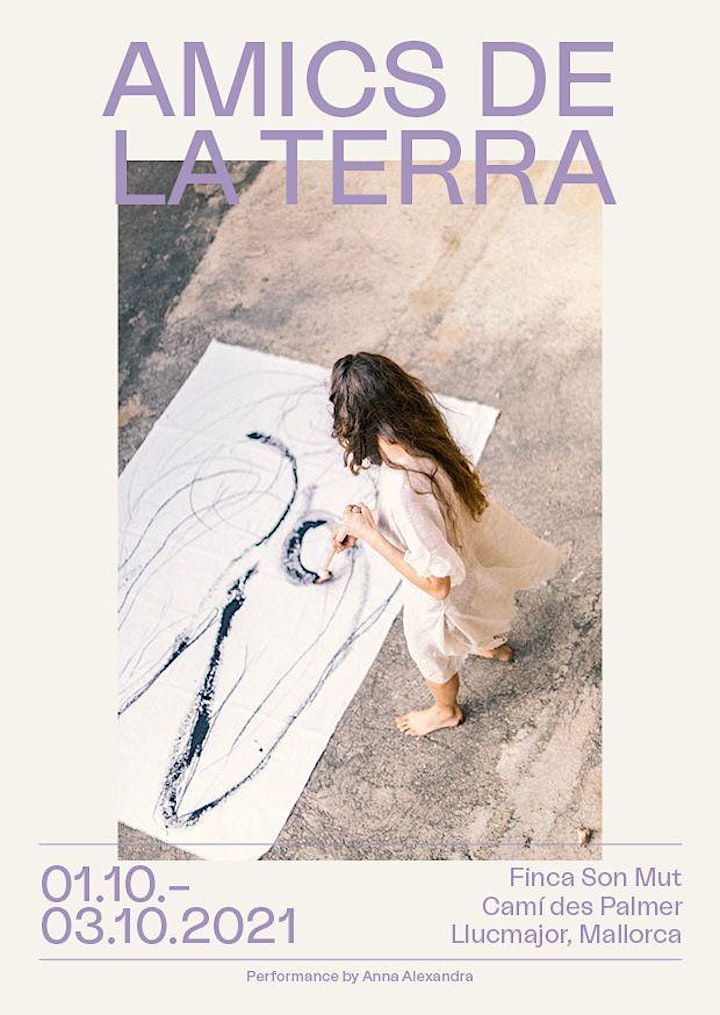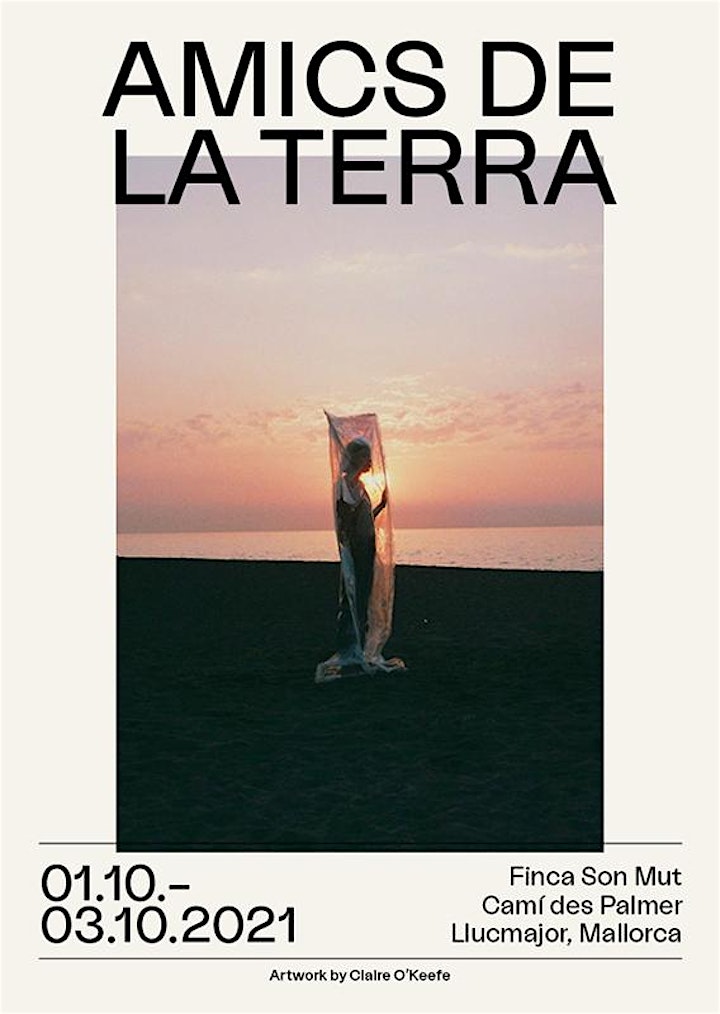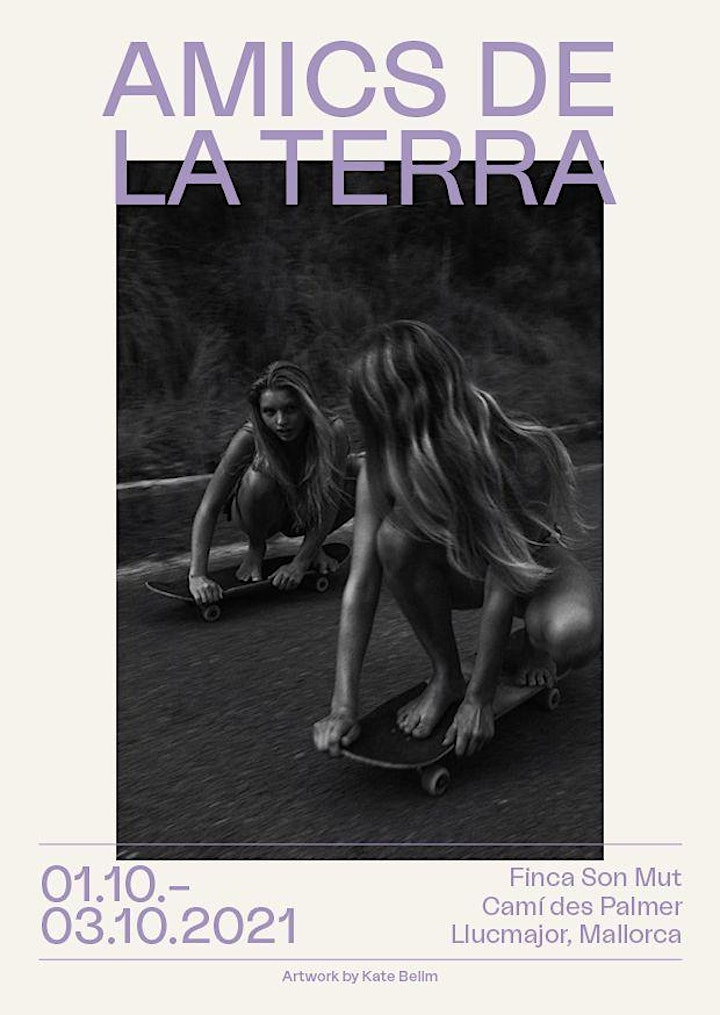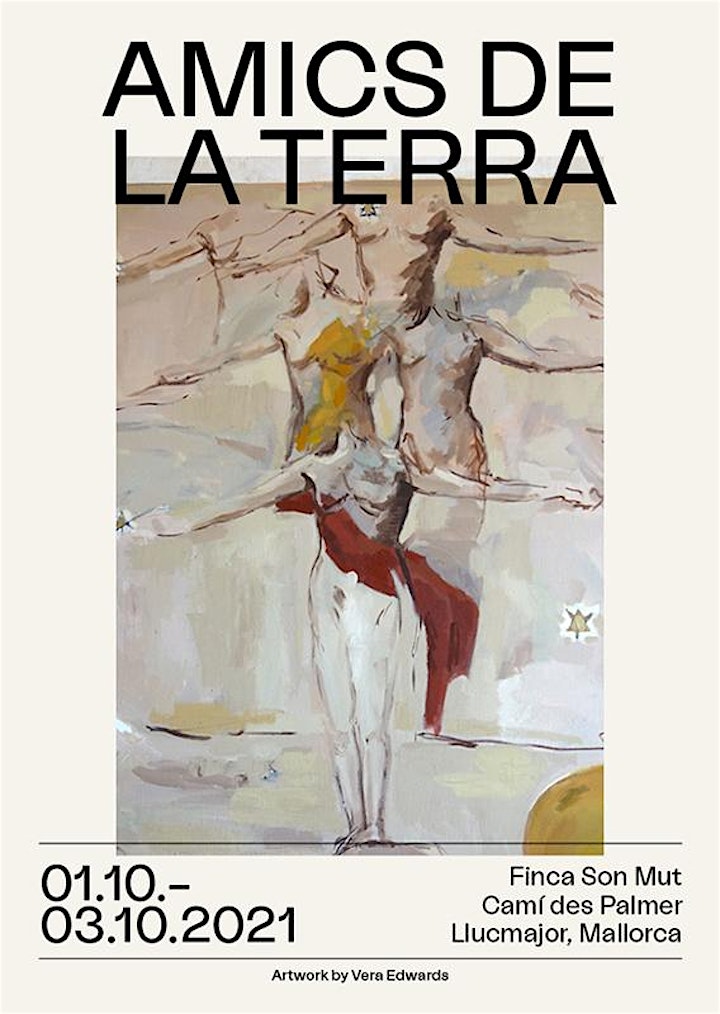 Organizer of Amics de la Terra ART Exhibition | Finca Son Mut Nou Mallorca October 1 -