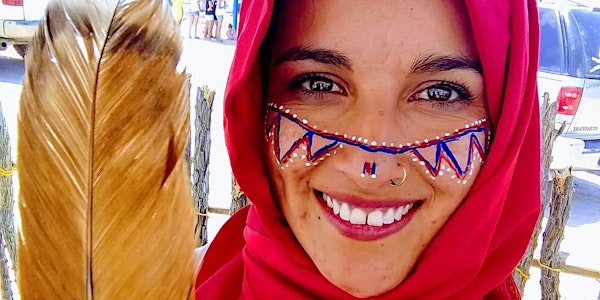 Ancestral Medicine Seminar: Temazcal in Berlin
Hi! We are using this platform to share the info about the Temazcal ceremonies & workshops in Berlin. TO SECURE A SPOT CONTACT US DIRECTLY.
When and where
Location
Monopol Provinzstraße 40-44 13409 Berlin Germany
About this event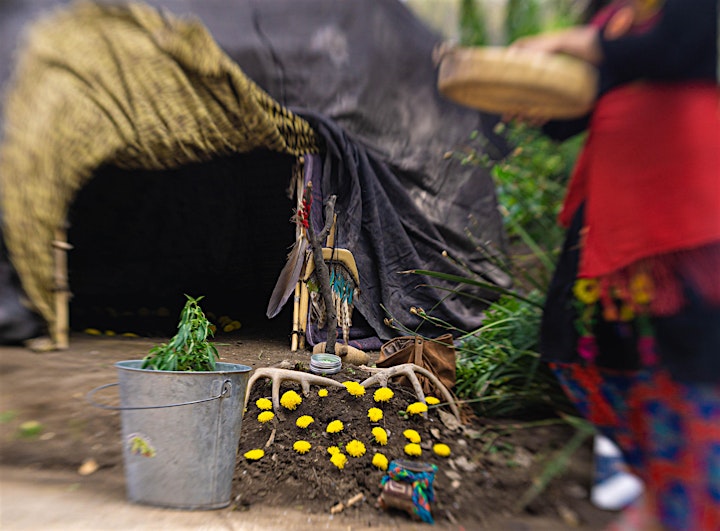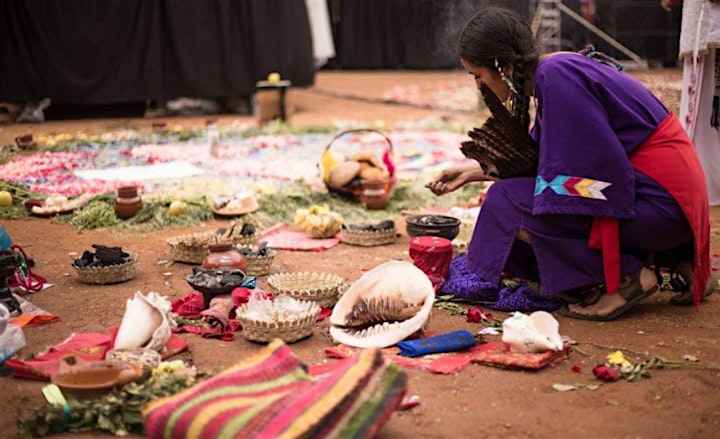 *texto en español abajo*
.Nayret is a Chichimeca traditional healer. She will share 8 Temazcal ceremonies in Berlin and a series of workshops on indigineous medicine.
Nayret Manik was born in the mountainous Sierra of León, Guanajuato, in northern Mexico. She belongs to an indigenous community of Chichimeca ethnic origins. She started her education as Medicine Woman with 15 years, when the elders of her tribe decided following a vision that she was to be the guardian of their medical tradition. The elders of her tribe, upon finishing the 10 years of education, sent her "out into the world" with the mission of sharing the indigenous medicine she had learnt. "The world needs it", she was then told. Today Nayret is 32 years old and is dedicated in heart and spirit to sharing the medicine she received as a legacy of her culture. She teaches in several institutions in Mexico and self organizes knowledge sharing events.
Maybe you wonder what a Temazcal is? It´s a healing Mesoamerican ritual taking place inside a sweat lodge, which represents the womb of Mother Earth. Physical, mental and spiritual health are addressed, using the steam of medicinal plants, drumming and singing of traditional chants, and vulnerable sharing inside the dark, warm, humid Temazcal. This was the hospital for the Aztecs, the place where the injured were healed, where birth was given, and where important decisions were taken. It´s a rebirth ritual that has luckily reached our times despite huge efforts having been made in Colonial times towards its eradication. Passed secretly from one generation to the next one, this knowledge lies today within Nayret.
The Seminar of Ancestral Mexican Medicine will consist of 8 temazcales and 10 workshops taking place during the month of October in our installations in Wedding, Berlin. Every Friday from 16:00 to 20:00 and Saturday from 10:00 to 14:00 a temazcal will take place.
Workshops:
Singing circle: where traditional medical chants will be shared and sung together. (09.10.22, 10:00 -14:00)
Sacred smoke: Cleansing with sahumerio, healing with tabacco and elaboration of herbal cigarettes. (15.10.22, 16:00 - 18:00)
- Soil reactivation and production of natural fertilizers: How to use organic matter to improve the nutrient quality of a soil and how to produce natural fertilizers to nourish your plants. (16.10.22, 12:00-16:00)
- Drum healing (22.10.22, 16:00 - 18:00)
- Female vaporizations and Women circle: where gynecological indigenous medicine (vaporizations) will be taught, in the context of a women circle: chanting ceremony, hair weaving ceremony, earth fertilizing breathing ceremony, how to seed your moon and how to use it for relating with plants of power, moon rituals. (23.10.22, 15:00-20:00)
- Product elaboration: Medicinal herbal creams, ointments, lotions and pomades. (29.10.22, 16:00 - 20:00)
- Temazcal at home: vaporization baths at home (30.10.22, 10:00-14:00)
- Singing circle: where traditional medical chants will be shared and sung together. (30.10.22, 16:00 -20:00)
- Day of the Death festival and celebration. (01 & 02. 11.22)
Workshops will be offered by Nayret and Antonio, and will be held in Spanish with instant English translation. The temazcales will be held in Spanish and some will be translated to English.
The end of her stay in Germany coincides with the celebration of Day of the Death in Mexico, which Nayret wishes to celebrate with a 2 day festival as a last offer to Berlin.
We invite you to come and meet in person this remarkable, admirable medicine woman, to come and experience the medicine of the Temazcal, to heal body, mind and soul like the ancient Mesoamerican tribes did, under the guidance and delivery of an incredible traditional healer. The workshops are donation based. Please send us a WhatsApp or Telegram message to confirm availabilities.
If you wish to participate more actively on this project, please let us know!
Contact us to reserve your spots! We will be happy to hear from you.
hola@wekuyen.com | +491 7632653389 (Arturo)
--------------------------------------------------------------------------------------------------------
Hola!
Nayret Manik creció en León, Guanajuato en una comunidad indigena de origen chichimeca. A los 15 años de edad inició su educación como mujer medicina dentro de la tradición de su pueblo. Hoy, a sus 32 años de edad, Nayret se dedica en corazón y espíritu a compartir la medicina que recibió como legado de su cultura. Los abuelos de su tribu, al término de los 10 años de su educación, la mandaron al mundo con la misión de compartir la medicina indigena. "El mundo lo necesita", fue lo que le dijeron. Es profesora en varios institutos en México y organizadora independiente de eventos culturales.
Durante el mes de octubre se llevará a cabo un seminario de Medicina Ancestral Mexicana, en nuestras nuevas instalaciones en Wedding, el cual consistirá de talleres y ceremonias de temazcal. En total serán 8 temazcales y 10 talleres. Los temazcales tendrán lugar cada viernes de 16:00 a 20:00 y sábados de 10:00 a 14:00.
El calendario de talleres es el siguiente:
Circulo de cantos: donde se compartirán cantos medicinales tradicionales (09.10.22, 10:00 -14:00)
Humo sagrado: Limpia con sahumerio, tábaco y elaboración de cigarros herbales (15.10.22, 16:00 - 18:00)
- Reactivación de suelos y elaboración de fertilizante natural (16.10.22, 12:00-16:00)
- Sanación con tambor (22.10.22, 16:00 - 18:00)
- Vaporizaciones femeninas y Círculo de mujeres: medicina indígena para la vulva y vagina en el contexto de un círculo de mujeres: Ceremonia de cantos, ceremonia de tejido de cabello, ceremonia de respiraciones para fertilizar la tierra, cómo sembrar tu luna y como utilizarla para uso de plantas de poder, protecciones lunares y rituales de luna. (23.10.22, 15:00-20:00)
- Elaboración de productos: Cremas, ungüentos, pomadas y lociones (29.10.22, 16:00 - 20:00)
- Temazcal en casa: baños de vaporización caseros (30.10.22, 10:00-14:00)
- Circulo de cantos: donde se compartirán cantos medicinales tradicionales (09.10.22, 10:00 -14:00)
- Celebración del Día de Muertos (01 & 02. 11.22)
Los talleres se darán en español con traducción instantánea al inglés. Los temazcales serán en español, algunos con traducción al inglés.
El término de su estancia en Alemania coincide con la celebración del día de muertos en México, por lo cual Nayret desea terminar su estancia en Alemania con un festival de Día de Muertos.
Te invitamos a que conozcas y experimentes la medicina del Temazcal de la mano de una médico tradicional remarcable y admirable, te invitamos a sanar cuerpo, mente y espíritu en el calor húmedo del Temazcal.
Si deseas involucrarte en el proyecto porfavor no dudes en escribirnos un mensaje!
Contáctanos para reservar tus lugares:
hola@wekuyen.com | +4917632653389 (Arturo)