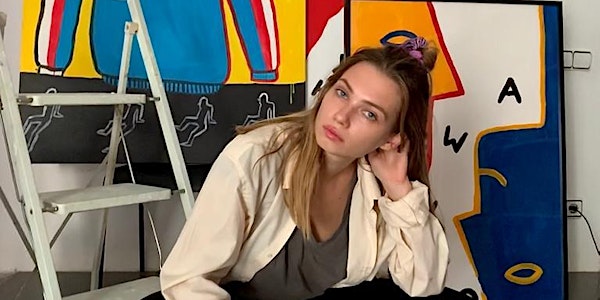 ART EXHIBITION by YAROSLAVA UMANETS
A four years retrospective by Yaroslava, with her most intimate exhibition '4 YEARS' at PAU's creative hub.
When and where
Location
PAU Ronda de Sant Pau 47 08015 Barcelona Spain
About this event
ENG
Yaroslava Umanets takes a tour of her four years work retrospective and shows us her most intimate recent work. On the 8th of September, we invite you to come to visit the space with all her artwork around and to take a tour where she'll explain a little bit more about her career and her work evolution through the exhibition.
A Russian artist, living in Spain since she was 12. After several years working in the audiovisual industry, returned to painting with another perspective and ideology, with which she manages to express what she couldn't with words. In her work, she projects the most personal feelings, such as anxiety, love, or dilemma.
— If you want to know more about Yaroslava and her work, check out her Instagram page: @yaroslavaumanets
See you at Ronda Sant PAU, 47! :)
ESP
Yaroslava Umanets hace un recorrido a sus cuatro años y nos muestra sus obra más íntima recientemente. El jueves 8 de septiembre, os invitamos a descubrir nuestro espacio mediante su obra y a través de una visita guiada, la artista nos explicará un poco más sobre su trayectoria y su evolución.
Artista rusa y residente en España desde los 12 años, después de varios años trabajando en la industria audiovisual, volvió a la pintura con otra perspectiva e ideología, con la que consigue expresar como no lo ha logrado con las palabras. En sus obras proyecta los sentimientos más personales, como la ansiedad, el amor o el dilema.
— Si quieres saber más sobre Yaroslava y su obra, visita su instagram: @yaroslavaumanets
¡Os esperamos en Ronda Sant PAU, 47! :)