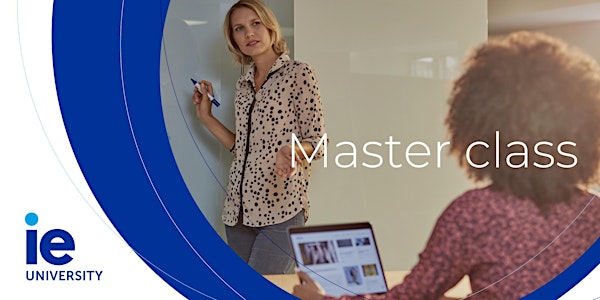 Art + Technology: The Equation for a Better World.
Face-to-face Master Class in Panamá with IE Professor and the IE Colombia Team
When and where
Location
W Panamá Hotel Calle 50 and Aquilino de la Guardia Ciudad de Panamá, Ciudad de Panamá -- Panama
About this event
Human beings are designed to use both sides of the brain, but rigid educational processes limit us most of the time to exploring a single world, let it be art that brings design, creativity, and imagination, or technology together with analysis, logic, and math. But why not combine both?
Art advances the experiences of technology, while technology advances the possibilities of art. Join us to share our insights on how applying the equation of art and technology introduces new capabilities and creativity to address the planet's challenges.
About the speaker - Alberto Levy: CEO Poly Cashback & IE University Professor 
Alberto Levy is considered an "Innovation Evangelist" by the Harvard Business Review Summit and The GlobalShapers program of the World Economic Forum. International speaker, technology and marketing consultant, executive strategist and creative soul with the ability to continuously break paradigms with new proposals for an effective and memorable multiplatform dialogue between organizations, governments, brands and consumers. With a successful career bringing innovation to diverse industries, he has worked in more than 15 countries, 1,500 projects and 300 clients, including many Fortune 500 companies.
Are you planning on applying for a Master's at IE?
During this event we would also love to know more about you and your academic and professional profile to give you one-to-one advice regarding the program that best suits and fits what you are looking for. During this info session, we will be able to review in detail not only the program, but the admission process and the financial aid opprotunities too.
Agenda
Info Sessions | 01:30 pm – 05:30 pm (*)
1:30PM – 2:30PM
2:30PM – 3:30PM
3:30PM – 4:30PM
4:30PM – 5:30PM
Masterclass  Art + Technology | 6:00 pm – 07:00 pm
(*) You can choose the slot that best suits you agenda to talk to an IE Colombia representative about your profile and program(s) of interest at the registration form.