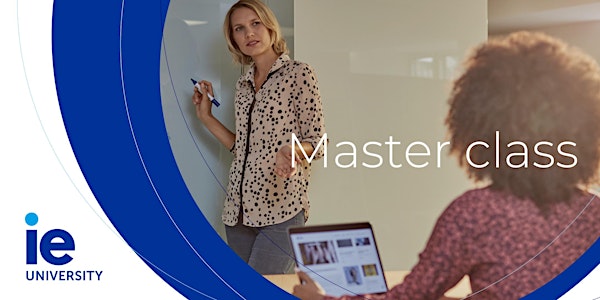 Artificial Intelligence: How it transforms business and what is to come next
Join our Master Class on the 16th of June!
When and where
Location
Hôtel Intercontinental Paris Legrand 2 rue Scribe 75009 Paris France
About this event
Artificial Intelligence has disrupted the way companies do business. Despite the proven benefits of AI, industries have adopted AI in different ways and with different speed and commitment. Nonetheless, terms like Deep Learning or even more arcane ones like Deep Reinforcement Learning are becoming more frequent in managerial conversations. AI experts are becoming the emergent "gate-keepers" of AI-driven business models. This masterclass is aimed at establishing an understanding of the main AI concepts, showcasing what AI can do for organizations. We will also explore the boundaries of AI and highlight the role of humans in this 4th Industrial Revolution.
Professor Biography 
Konstantina Valogianni is an Assistant Professor in Information Systems at IE Business School. She holds a PhD in Information Systems from Rotterdam School of Management, Erasmus University, during which she specialized in designing machine learning algorithms applied in the energy domain, and specifically electric vehicle charging. Konstantina is intrigued by real-world problems which require an algorithmic solution, whereas she is fascinated by tangible and applicable results. Her research has been conducted in close proximity to industry, which has given her a lot of insights about the practitioners' point of view.
AGENDA 
18H30 – 19H00 : Welcoming attendees
19H00 – 20H30 : Master Class
20H30 – 21H30 : Networking Cocktail