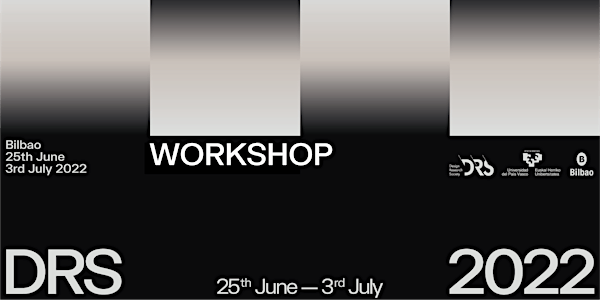 Awe Lab 3.0-FTF
Authors: Pod Bluman, Eva Kukar, Laura Ferrerello
Date and time
Mon, 27 Jun 2022 10:00 - 17:00 CEST
Location
Ensanche building, room 1 11 Zabalgune Plaza 48009 Bilbo Spain
About this event
We believe that awe, i.e. a response to things that are perceived as vast and overwhelming and that alter the way we understand the world" (Keltner & Haidt 2003), is an incredibly powerful emotion and that its use as an agent of behaviour change is largely unrecognized.
How does experiencing awe affect behaviour? What opportunities for a new model of design for behaviour change lie at the heart of awe, wonder and transcendence? In this workshop, we will be exploring awe as an agent of behaviour change. We invite the DRS community to collectively explore what is known about the experience of awe and how it strengthens community relations, thus improving wellbeing and the emotional and empathic cohesion of people in society. As a participant, you will be looking at how we can harness the power of positive emotions and apply it to current and future social and environmental challenges through the lens of design. To further explore this potential, our group will share, gather data and subsequently map and visualize our experience of awe.
Our motivation draws from developing practical strategies that address the big challenges in society and our environment. In our research practice, we've identified awe as uniquely positioned in relation to collective wellbeing, mental health and behaviour change.