B-Session: How to seduce an Investor

Tuesday, May 6, 2014 from 6:00 PM to 8:30 PM (CEST)
Event Details
B-SESSION: How to seduce an investor!
¿Estás preparado para presentar tu proyecto delante de un inversor? Nosotros te ayudamos:

Programación:
1ª Parte de 18h a 19.30h: Cómo preparar un buen pitch
Ponente David Sagristà
Sesión que te permitirá aprender a preparar un buen pitch para presentar tu proyecto a los inversores. Cada pitch es distinto pero existen algunos elementos que los buenos pitch tienen en común. En este workshop aprenderás cuales son estos elementos y además tendrás ocasión de practicar su aplicación con distintas actividades. La sesión combina teoría y práctica para asegurar que los conceptos y las técnicas que se presentan sean asimiladas y las puedas aplicar de inmediato a tu próximo pitch.
2ª Parte de 19.30h a 20.30h: Presenta tu pitch (máximo 5 presentaciones)*
Sesión totalmente práctica en la que ofrecemos a los emprendedores la posibilidad de presentar su pitch y recibir feedback constructivo para mejorar su presentación.
El feedback se centrará tanto en el  contenido y la estructura de la presentación cómo en la puesta en escena. La mejor forma de mejorar un pitch es presentándolo y recibiendo feedback crítico. El feedback será dado no sólo por David Sagristà, sino también por todas las personas presentes en la sesión, de forma que el presentador tendrá una visión amplia sobre el impacto de su presentación y sobre todos los puntos de mejora. ¡No dejes pasar esta excelente oportunidad de practicar y mejorar!
*Si estás interesado en presentar tu proyecto envía un correo electrónico a: afibla@ship2b.org
Nota sobre David Sagristà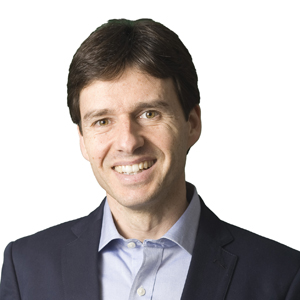 Esta B-Session será impartida por David Sagristà, director de Uptitude, empresa enfocada a la formación en comunicación para equipos directivos y managers, y autor de "Las 3 Dimensiones de la Comunicación" (www.uptitude.es/libro). David es ingeniero y MBA por IESE y por Chicago GSB, y además de haber trabajado como director general de varias empresas, tiene espíritu emprendedor y ha puesto en marcha 4 proyectos. David trabaja habitualmente con emprendedores y, entre otras instituciones, colabora con Ship2B y ESADE para preparar los pitchs de las sesiones "Social Impact Investment Forum" y "Jornada Anual del Instituto de Innovación Social de ESADE". Puedes encontrar más información sobre David en www.uptitude.es.
When & Where

Ship2B
C/ Balmes, 305
08006 Barcelona
Spain


Tuesday, May 6, 2014 from 6:00 PM to 8:30 PM (CEST)
Add to my calendar
Organizer
En Ship2B invertimos en startups de impacto social a través de nuestra comunidad de inversores y un vehículo de inversión propio.
Somos una fundación privada que tiene por objetivo acelerar proyectos empresariales de alto impacto social poniendo a disposición de los mejores emprendedores nuestra comunidad de mentores, expertos, entidades y grandes empresas. Además, disponemos de la primera y mayor red de inversión de impacto de España y de un vehículo de coinversión para invertir en startups disruptivas que generan una doble rentabilidad: económica y social.