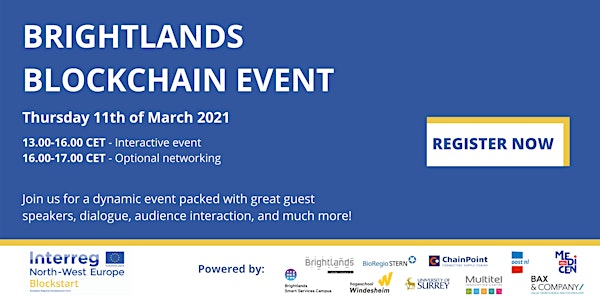 Brightlands Blockchain Event
Curious about blockchain technology? Join this event to learn all things Blockchain using existing projects and use cases.
About this event
Hosted by Brightlands, the event will showcase blockchain technology in healthcare, agrofood, and logistics, and will feature industry specialists sharing insights and testimonials. Join expert and inspirator Jan Scheele in this interactive and dynamic event to gain an in-depth understanding of the exciting technology.
Agenda -
Roundtable discussion on the Blockchain ecosystem
Optional networking session
Register today for a unique opportunity to gain insight into the world of blockchain with one of the field's top experts.