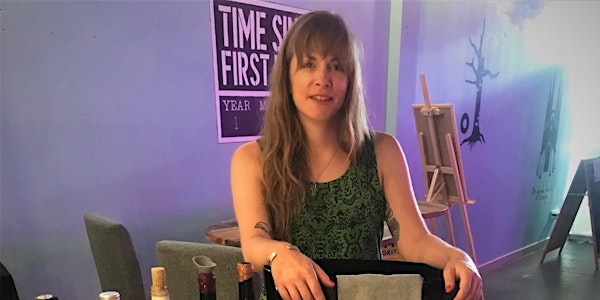 Cabernet Comedy - wine tasting and comedy show!
Combine quality organic wines and top notch comedy in one convenient package for an entire night's entertainment!
When and where
Location
The Comedy Clubhouse 10 Carrer dels Canvis Nous 08003 Barcelona Spain
About this event
Start your Friday night off right by tasting some amazing local wines with me, Freya, your very own wine geek. I'm qualified with WSET3 and CELTA both with merit - not trying to show off here, I just want you to know you're in good, well-educated hands!
After the tasting, you'll join some of Barcelona's finest comedians at the Comedy Bombshelter show - included with your ticket!
You'll arrive at a hidden speakeasy bar and comedy club in the heart of El Born, the historic centre of the city. I'll welcome you all to this informal style of wine tasting and guide you through the wines with as little or as much geeky information as you desire! Most people just want to know a bit about where the wines are from, what foods to pair with them and how to find them in the restaurants and stores... Although feel free to quiz me and test my wine knowledge, I absolutely love it!
After the tasting there's plenty of time to continue drinking at the Clubhouse bar or eat locally in one of the many awesome restaurants and pizza places nearby before joining us for the Comedy Bombshelter show downstairs in the vault.
Choose to pay for either 2, 3, 4 or 5 wines and the comedy show entrance is included with the price.
2 wines plus entrance to the Comedy Bombshelter = €20
3 wines plus entrance to the Comedy Bombshelter = €25
4 wines plus entrance to the Comedy Bombshelter = €35 (min 2 ppl)
5 wines plus entrance to the Comedy Bombshelter = €40 (min 2 ppl)
IMPORTANT: Tickets payable in cash at the bar. The ticket you book here is the reservation only!
Cabernet Comedy is the perfect combo of wine and laughter. Come and taste some of Spain's best organic wines, inside Barcelona's only dedicated comedy club and radio station! See you there soon!
Contact via email:
freyavino@gmail.com
Instagram:
@cabernetcomedy or @bcnwinegeek