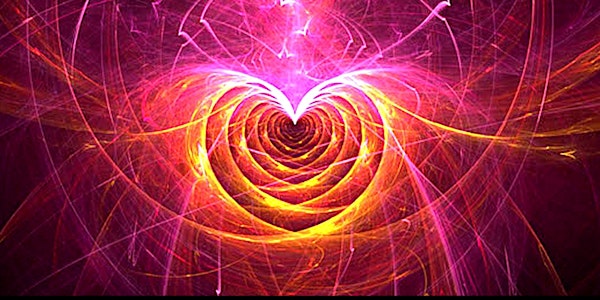 Celebrate ya ***L.O.V.E ***
Refund policy
Contact the organiser to request a refund.
Eventbrite's fee is nonrefundable.
DJ IN THE MIX, LIVE VOCALS, LIVE GUITAR, LIVE PERCUSSION, SEXY COCKTAILS, CANDLELIGHT, TASTY FOOD AND FIRE LIGHT
About this event
¿Te gustaría ir a algún lugar discreto para San Valentín? ¿Estás buscando A.M.O.R. y no sabes a dónde ir?
Con la locura que está sucediendo, hemos decidido crear un espacio seguro, una fiesta muy especial para aquellos que deseen hacer algo especial para San Valentín.
Este evento ha sido creado para todos los amantes que desean celebrar su propio amor, su amor por otra persona o simplemente buscan a esa otra persona con quien compartir su amor.
Un espacio para que le des placer a TODOS tus sentidos ***
¡DJ invitado tocando sonidos de reggae y dub creando una cálida bienvenida para todos, seguido de algunas melodías house alegres para que sonrías, bailes y te diviertas! ¡Seguido de algunas melodías sexys por supuesto!
La música estará acompañada por la anfitriona de fiestas 'Amazee' que nos llevará a otro nivel en el micrófono con sus fascinantes sonidos. También agregando a la bomba, Daniel Alzamora-Dickin en la guitarra, enviándote a Marte y de regreso... ¡y por supuesto, tendremos un percusionista increíble en la mezcla!
Se servirán comidas sabrosas junto con algunos cócteles y vinos divertidos y emocionantes, ¡se servirán increíbles bolas de cacao para aumentar nuestras energías en la pista de baile!
Se encenderá una fogata al aire libre para el disfrute de todos. Un ambiente cálido para que todos los amantes vengan y disfruten de su amor en la comunidad.
Entradas a foro limitado. Solo se reserva ONLINE.
La localizacion os la enviaremos un dia antes del evento. La celebracion se hara en Lloret de VistaAlegre, Mallorca.
Acordaros de traer cambio para la comida o bebida.
Podeis traer una botella agua.
¡Nos vemos en la pista de baile AMANTES!
CÓDIGO DE VESTIR: algo rojo, rosa, blanco, negro o brillante, los sombreros altos, trajes son bienvenidos.
En la pista de baile a que quitarse los zapatos, traer extra calcetines or pantuflas!
*************** ENGLISH ******************
Would you like to go somewhere low key for Valentine's? Are you looking for L.O.V.E and are not sure where to go?
With the madness happening out there, we have decided to create a safe space, exclusive Special Event for those who wish to do something special for Valentines.
This event has been created for all of you lovers who wish to celebrate your love for each other, for those who wish to celebrate the love for oneself and for those who wish to share their love with some one else!
*** Bringing pleasure to ALL of your senses ***
Surprise DJ Guest playing sounds of reggae and dub creating a warm welcoming to everyone, followed by some happy house tunes for you to smile, dance and have fun!, followed with some sexy tunes after that of course!
The music will be accompanied by party energiser 'Amazee' taking us to another level on the mic with her mesmerising sounds. Also adding to the bombshell, Daniel Alzamora-Dickin on the guitar sending you to Mars and back.. and of course we will have some badass percussionist in the mix!
Tasty foods will be served alongside some fun exciting cocktails and wines, amazing cacao balls will be served to boost up our energies on the dance floor!
An outside fire will be lit for all to enjoy. A warm setting for all lovers to come and enjoy their love in community.
Limited tickets available. Online bookings only.
Location will be sent to you on the day of the event. It will be help in Lloret de VistaAlegre, Mallorca.
Please remember to bring change if you with to purchase any food or drink.
You are welcome to bring a bottle of water.
See you on the dance floor LOVERS!
DRESS CODE : something red, pink, black, white or glitter, high hats, blazers, suits are welcome!
NO SHOE POLICY ON THE DANCE STUDIO FLOOR SO BRING COZY SLIPPER SOCKS!
******* AMAZEE / ANFITRIONA DE FIESTAS Y VOCALISTA *******
Trained VitalDanza® / Vital Development® Facilitator
Conscious MC / Party Energizer / Vocal Artist
www.amazeemusic.com
***** LIVE ELEMENTS ****
Daniel Alzamora-Dickin AKA 'Astrocyte'
shaktiv8.com
LIVE Percussion by Furla Forley
SEE YOU ON THE DANCE FLOOR / NOS VEMOS EN LA PISTA DE BAILE!
For more info / Para mas info WhatsApp +44 7949643105