Charla Inteligencia Artificial y Optimización: Un Matrimonio Indisoluble

Monday, March 4, 2019 from 9:30 AM to 11:00 AM (Chile Summer Time Chile (Santiago) Time)
Event Details
La Inteligencia Artificial se ha convertido en un recurso fundamental para el avance de la sociedad y para la innovación en empresas. En especial los algoritmos de aprendizaje automático, capaces de extraer conocimientos de ingentes volúmenes de datos han experimentado un desarrollo vertiginoso en los últimos años. Uno de los elementos esenciales en la concepción de algoritmos de aprendizaje automático son los métodos de optimización.
Por otro lado, los algoritmos de aprendizaje automático han encontrado una aplicación creciente en la resolución de problemas de optimización en la vida real, como planificación de procesos productivos, obtención de rutas óptimas, etc.
La charla presenta una visión de la estrecha relación entre la Inteligencia Artificial y la Optimización con referencias a metodologías de las dos áreas. Se aborda esta relación desde una perspectiva general y aportando ejemplos de aplicaciones reales donde se evidencia la importancia de considerar ambos conceptos con una visión de conjunto.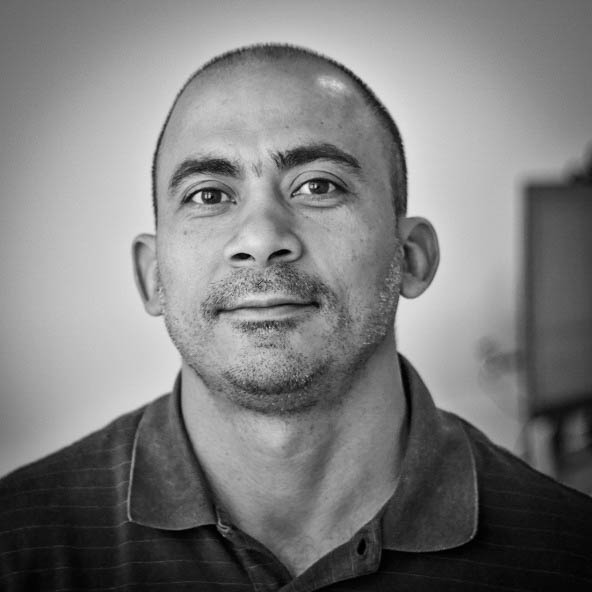 CHARLISTA
Roberto Santana
Es licenciado en Ciencias de la Computación de la Universidad de La Havana, Cuba en 1996. Posteriormente, recibió un Ph.D. en matemáticas de la Universidad de La Havana en 2005 y un Ph.D. en Ciencias de la Computación de la Universidad del País Vasco, en España, en 2006.  Actualmente es investigador titular del Intelligent Systems Group (ISG) del Departamento de Ciencias de la Computación e Inteligencia Artificial de la Universidad del País Vasco en España.
Los intereses de investigación de Roberto Santana comprenden el uso de modelos gráficos probabilísticos para el modelado y la optimización. Él ha trabajado activamente en la aplicación de métodos de machine learning a problemas de bioinformática y neuroinformática.
Have questions about Charla Inteligencia Artificial y Optimización: Un Matrimonio Indisoluble?
Contact Inria Chile
When & Where

Inria Chile
Apoquindo 2827
Piso 12
Las Condes, Santiago, Región Metropolitana
Chile

Monday, March 4, 2019 from 9:30 AM to 11:00 AM (Chile Summer Time Chile (Santiago) Time)
Add to my calendar
Organizer
Inria Chile es un centro de excelencia intenacional que tiene la misión de acelerar la transformación digital en Chile desarrollando proyectos de alto impacto utilizando tecnologías digitales. Fue creado en 2012 por Inria, institución pública francesa reconocida a nivel mundial por sus aportes en I+D en ciencias de la computación y matemáticas aplicadas.
Inria Chile desarrolla y transfiere soluciones tecnológicas digitales innovadoras que permiten la evolución y el crecimiento de las industrias del país, contribuyendo en el desarrollo de su economía. El centro también es un puente entre el mundo de la investigación y el de la empresa en Chile, conectándolos a través de diversas instancias.