PGA Catalunya Resort Christmas Concert
About this event
Join PGA Catalunya Resort's Christmas concert on the 30th December with Meritxell and Judit Neddermann, closing the "Present" album tour, and Miriam Luna, performing songs from her first album "Piano & Soul", and enjoy a glass of cava to celebrate the Christmas season
_________
El concierto de Navidad de PGA Catalunya Resort contará con las actuaciones de las artistas locales Meritxell y Judit Neddermann, cerrando la gira de su álbum Present, y Miriam Luna, ofreciendo la primera actuación en España tras el concierto de presentación de su disco "Piano & Soul" en Barcelona. Brindaremos juntos con una copa de cava para celebrar las fiestas navideñas
_________
El concert de Nadal de PGA Catalunya Resort comptarà amb les actuacions de les artistes locals Meritxell i Judit Neddermann, tancant la gira del seu disc "Present", i Miriam Luna, oferint el seu primer concert a Espanya després de la presentació del seu disc "Piano & Soul" a Barcelona. Brindarem junts amb una copa de cava per celebrar les festes de Nadal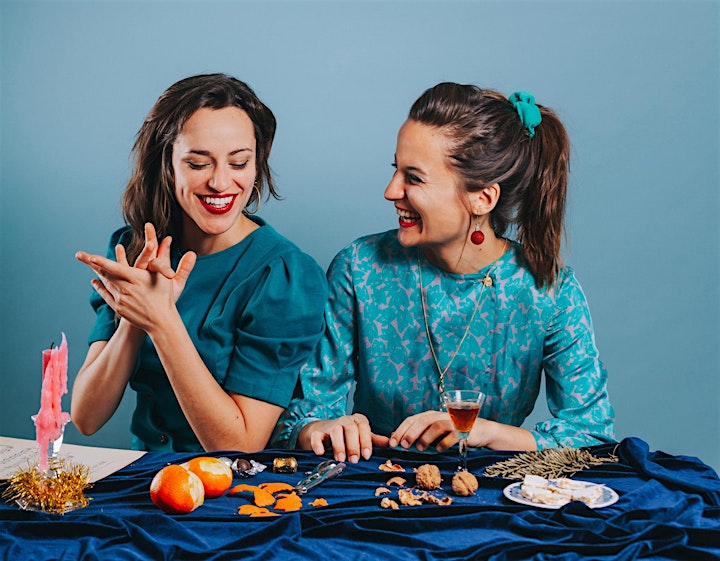 Meritxell and Judit Nedderman
Meritxell and Judit Neddermann unite to present a new joint album. The record is a remake of popular Catalan Christmas carols performed in the Neddermann sisters' style, featuring outstanding musicians such as Ferran Savall and sisters Ahyvin and Ahylin Bruno.
Born into a family of musicians, Meritxell and Judit have made their mark in the Catalan music scene, each one blazing their own trails. Meritxell trained at Berklee Music School in Boston and is currently in the process of creating her first album. Judit has released three albums, each of them helping her gain well-deserved public recognition.
_________
Meritxell y Judit Neddermann se unen para presentar su primer álbum conjunto. El disco es una reinterpretación de villancicos catalanes populares realizados al estilo de las hermanas Neddermann, con colaboraciones de músicos destacados como Ferran Savall y las hermanas Ahyvin y Ahylin Bruno.
Nacidas en una familia de músicos, Meritxell y Judit ya han dejado huella en la escena musical catalana. Meritxell se formó en la Berklee Music School en Boston y actualmente está trabajando en su primer álbum, mientras que Judit ha lanzado tres álbumes, con los que ha obtenido un gran reconocimiento público.
_________
Meritxell i Judit Neddermann s'uneixen per presentar el seu primer disc conjunt. L'àlbum és una reinterpretació de nadales catalanes populars realitzades a l'estil de les germanes Neddermann amb col·laboracions de músics destacats com Ferran Savall i les germanes Ahyvin i Ahylin Bruno.
Nascudes en una família de músics, Meritxell i Judit ja han deixat empenta a l'escena musical catalana. La Meritxell es va formar a la Berklee Music School a Boston i actualment està treballant en el seu primer àlbum, mentre que la Judit ha llençat 3 àlbums amb els que ha obtingut un gran reconeixement públic.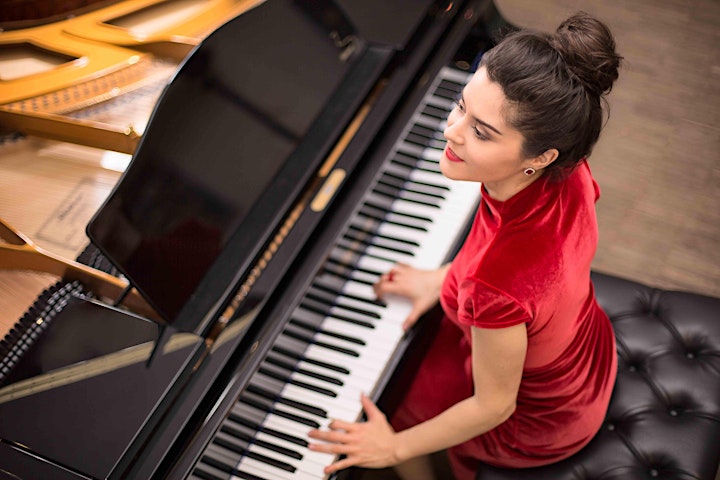 Miriam Luna
Miriam Luna is an international singer and pianist.
With a unique silky voice and an admirable virtuosity with the piano, Miriam Luna has captivated audiences throughout Europe, Asia and Australia. Born in Barcelona, she studied at the Conservatory of Classical Music of Barcelona and for the last few years has lived in Vienna, where she has already performed in many of the main venues of the city of music.
This year, 2019, she published her first album, Piano & Soul, in an intimate format as a trip to dreamland, where feelings and emotions flourish through her voice and piano skills with reinterpretations of iconic themes of various styles, such as pop, jazz, swing, chanson, bolero and bossa nova.
_________
Miriam Luna es una cantante y pianista internacional.
Con una sorprendente voz sedosa y un admirable virtuosismo con el piano, Miriam Luna ha cautivado a grandes audiencias actuando por toda Europa, Asia y Australia.Nacida en Barcelona, estudió en el Conservatorio de Música Clásica de Barcelona y, desde hace unos años, reside en Viena, donde ha actuado en los principales templos de la ciudad de la música.
Este año 2019, ha publicado su primer disco en formato íntimo, Piano & Soul, un viaje a la tierra de los sueños donde los sentimientos y las emociones florecen a través de su voz y su habilidad en el piano reinterpretando temas icónicos de varios estilos, como el pop, el jazz, el swing, la chanson, el bolero o la bossa nova.
________
Miriam Luna és una cantant i pianista internacional.
Amb una sorprenent veu sedosa i un admirable virtuosisme amb el piano, Miriam Luna ha captivat a grans audiències actuant arreu d'Europa, Àsia i Austràlia.
Nascuda a Barcelona, va estudiar al Conservatori de Música Clàssica de Barcelona i, des de fa uns anys, resideix a Viena, on ha actuat en els principals temples de la ciutat de la música.
Aquest any 2019, ha publicat el seu primer disc en format íntim, Piano & Soul, un viatge a la terra dels somnis on els sentiments i les emocions floreixen a través de la seva veu i la seva habilitat en al piano reinterpretant temes icònics de diversos estils, com el pop, el jazz, el swing, la chanson, el bolero o la bossa nova
Meritxell and Judit Neddermann
Miriam Luna

Organiser of Christmas Concert with Meritxell & Judit Neddermann & Miriam Luna