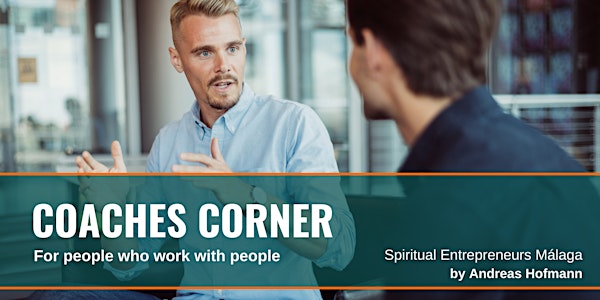 Coaches Corner – For people who work with people
Are you a Coach or are you interested in this profession? Then come to our Coaches Corner and bring your Coaching-Business to a new level!
By Spiritual Entrepreneurs Costa del Sol
Date and time
Monday, February 20 · 7 - 9pm CET
Location
Marlife Business Hub 9 Calle Marqués de Larios #3º izquierda y 4 º Planta 29015 Málaga Spain
Refund Policy
Contact the organizer to request a refund.
About this event
What can you expect from the Coaches Corner?
Are you a coach, a therapist, a consultant, an expert or something similar? Are you thinking about becoming a coach, or are you just interested in these kinds of professions?
Then you should come to this event 🙂
My name is Andreas and I coach professionally (= I earn my living with coaching) for over 5 years.
I have a passion for this profession because in the last years coaching changed my life enormously to the better and is still doing this.
For me it is the best job in the world but I also know how hard this profession can be.
The entry for this profession is very easy – everyone can call themselves a coach – but it is very hard to master. There is a huge difference between calling oneself a coach and actually earning a living from coaching – not to mention making a really good living from it.
With this event I'm creating a safe and fun space for people who work with people in and around Málaga. In this space we will talk about:
how to become better in what we are doing 💪
how to earn more money with that what we love to do 💸
how we have more impact in the world with our work 🚀
We will discuss, share experiences and strategies and whatever else comes up. So feel free to bring your questions 🙂
Sounds inspiring?
Then come to our Coaches Corner and bring your Coaching-Business to a new level 🙂
Looking forward to seeing you there.
Andreas
PS: If you have any questions feel free to contact me 🤗
About me:
Andreas Hofmann is a Transformative Coach, a serial entrepreneur and the founder of Spiritual Entrepreneurs Málaga. In his work he supports his clients to let go of all their sabotaging ideas they have made up about themselves and life in general and instead get in touch with their True Self again. Coming from this everlasting place of fulfillment, love and clarity his clients create cool stuff in the world and make their dreams come true – and that with joy and ease.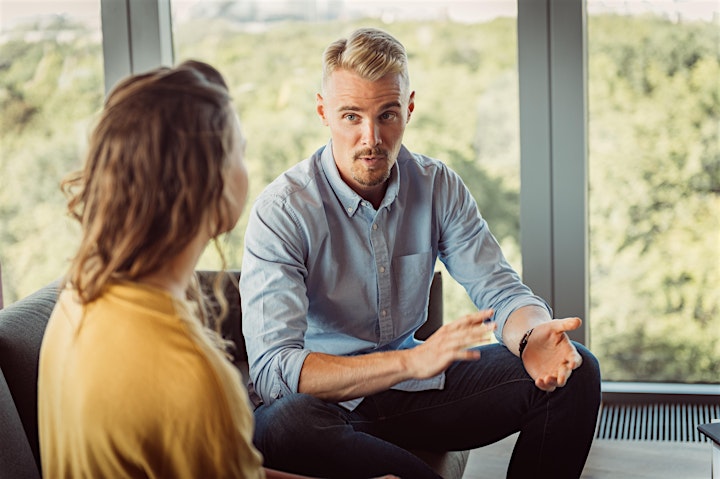 About the organizer
About the SECdS Community
Spiritual Entrepreneurs Costa del Sol (SECdS) was founded in February 2022 by Andreas because he was new in Málaga and he wanted to get to know like-minded people. When he found out that there were no events for spiritual people in Málaga, he decided to start his own events. After the first wonderful network events for spiritual people, ideas for more events came to Andreas. Guided by his intuition he wanted to create a safe and fun space, where like-minded people can come together, grow, get to know, and support each other.
In the next months, the events got bigger and bigger. Also, the first facilitators joined Andreas and brought their unique talents into the community.
And now one year later in February 2023, it is so beautiful to see what has emerged: A community with over 1.500 people, deep friendships, business collaborations, and especially a lot of personal growth. In the last year, we had 65 official events with different great facilitators. Events like:
Rooftop Parties (a networking event; the event with everything started)
Intentional Business Masterminds
Sound Meditation and Healing
Entrepreneur Mindset Masterclasses
Authentic Relating Games
Confidence and Authenticity Circles
Heart Opening Cacao Ceremonies
Andreas' vision for SECdS is to create a huge network with a lot of different events which help to raise the level of Consciousness in the area around the Costa del Sol.
Over the last year, SECdS grew bigger and bigger. SECdS also became more and more professional in its structures and workflows. Besides Andreas, the first people joined to work on the expansion of SECdS.
As you can see the journey of SECdS is just beginning and we are very excited for the future.
You want to get to know the community?
Then join us at one of our upcoming Rooftop Parties :)
Links to our channels
Official Website:
https://www.andreashofmann.info/spiritual-entrepreneurs-costa-del-sol/
WhatsApp Communities:
https://chat.whatsapp.com/CoashEO7W5FJm5KunJSHOF
Facebook group:
https://www.facebook.com/groups/spiritualentrepreneurscostadelsol
Instagram:
https://www.instagram.com/spiritualentrepreneurscds/
In case you want to say "thank you" and support us in growing the community, please visit the donation page: