This meeting is for women+ from all backgrounds who want to (learn to) code. There will be coaches to help, whatever your programming level.
About this event
⏰ Programme (starts at 12.00 hrs) 🤓
- Introductions
- First coding session
- Break with snacks and drinks: time for chatting and networking
- Short presentation about the International FemHack hackathon
- Second coding session
You'll get to meet amazing women who are learning how to code, and others who already work as developers. It's going to be peer coding and a lot of fun! Feel free to bring snacks or something to drink, we'll have a nice break to enjoy it and chat a bit 🙂.
👩🏾‍💻 Who can participate? 👩‍💻
This meeting is for women+ (inclusive of trans and non-binary) from all backgrounds who are learning to code. You are a bootcamp student or learning by yourself, a graduate looking to apply for a job in tech, or already a professional developer. We use English during the meetings but most of our coaches speak Spanish, too.
🔐 Secure your spot now 🔐
This meeting will take place on December 12 from 12pm to 3:30pm at the AllWomen campus in Barcelona, and you can already save your spot! Attendance is limited to 25 participants (coaches included).
All you need is your computer, some snacks to share, and to be on time.
Location: AllWomen Campus, C/ Dr Trueta 114, Barcelona (closest metro station Bogatell (line 4)).
👩🏾‍💻 👩🏼‍🎓 About CodeWomen 👩‍💻 👩🏽
CodeWomen is a community within the MigraCode Barcelona program. Our goal is to support and empower women who want to make a career change into tech. We meet twice a month in different locations, to network, work on coding projects, help each other, and get career advice and tips from other women developers. CodeWomen is a volunteer-led project and started in July 2020 within MigraCode, a tech academy for refugees and migrants in Barcelona. It is led by Henriette Hettinga, who herself made a career change by starting to programme a few years ago. Read more about CodeWomen on our webpage and posts on LinkedIn.
👩🏾‍💻 👩🏼‍🎓 About AllWomen 👩‍💻 👩🏽
AllWomen is an academy designed by women for women. Our aim is to support female talent by helping them overcome the fear of tech, maths and science. Our programs are designed and taught by professional female tech experts. Throughout our courses, more women can master the skills they need to succeed in their tech career. The future of tech needs more women – and we are here to make that happen!
🤝🏽 Code of Conduct 🤝🏽
CodeWomen is meant to be a safe space, for learning and exchange as well as support and encouragement. Whilst working together we're dedicated to providing a harassment-free community for everyone, regardless of gender identity and expression, sexual orientation, disability, physical appearance, body size, race, religion, and programming background. We do not tolerate harassment of community participants in any form.
Tags
#womensupportingwomen #openeducation #communitybuilding #codinglife #codewomen #womenintech #techindiversity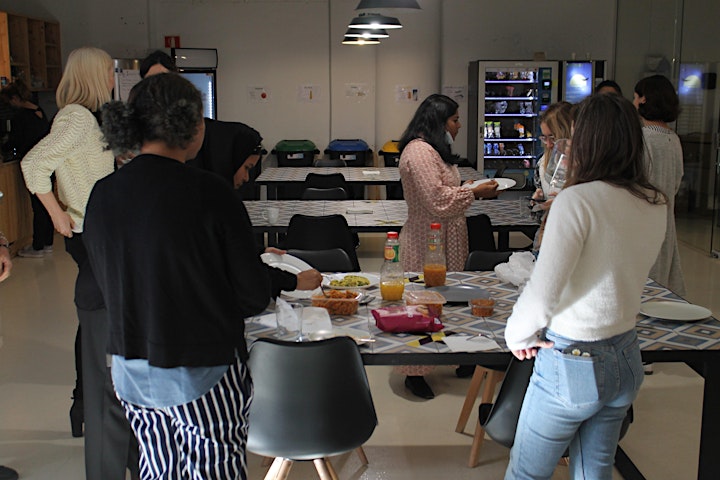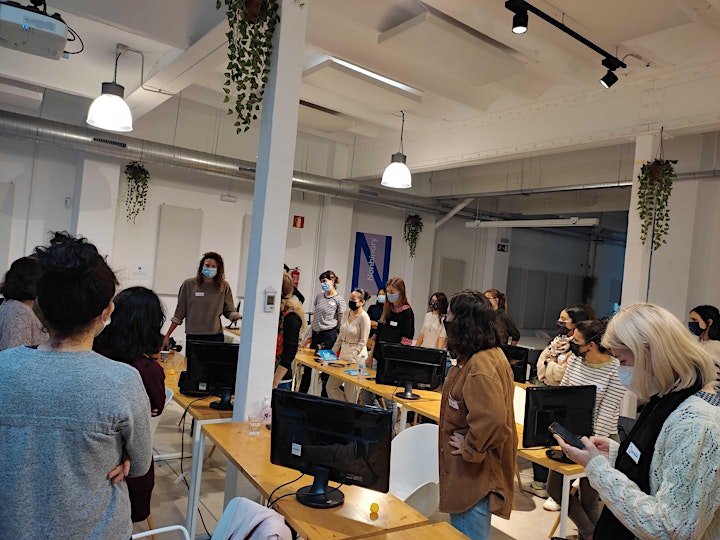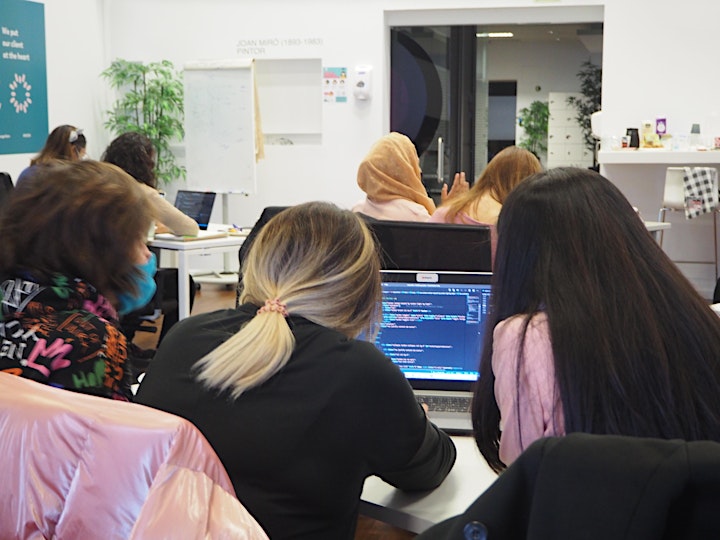 Organizer of CodeWomen and AllWomen Tech present: Coding Session, coaches available