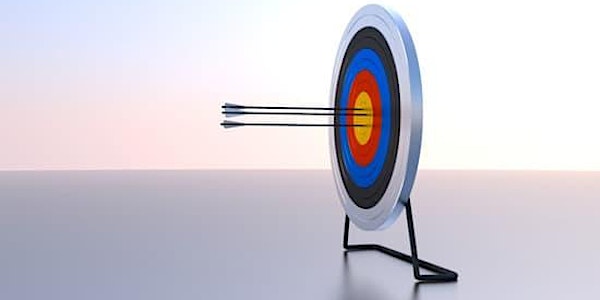 CÓMO ARMAR TU PLAN DE MARKETING DIGITAL
Ciclo de charlas para pymes y emprendedores - IDITS
When and where
Date and time
Wednesday, November 27, 2019 · 2:30 - 5:30pm -03
Location
MENDOZA TIC Parque Tecnológico 2056 Rafael Cubillos Godoy Cruz, Mendoza Argentina
About this event
Temario:
Planificar como parte esencial de nuestras estrategias
Presentación de la empresa
Plan de acción y funnel de conversiones
Generación de contenido, el blog de la empresa
Base de datos propias y campañas de eMail Marketing
Redes Sociales: Facebook, Instagram y Youtube
Promociones y ofertas
Preguntas, concejos y despedida.
Disertante:
Andrés Gonzalez Vera
Chief Executive Officer at Bisiesto | Digital Agency- Founder of Wifi Liberado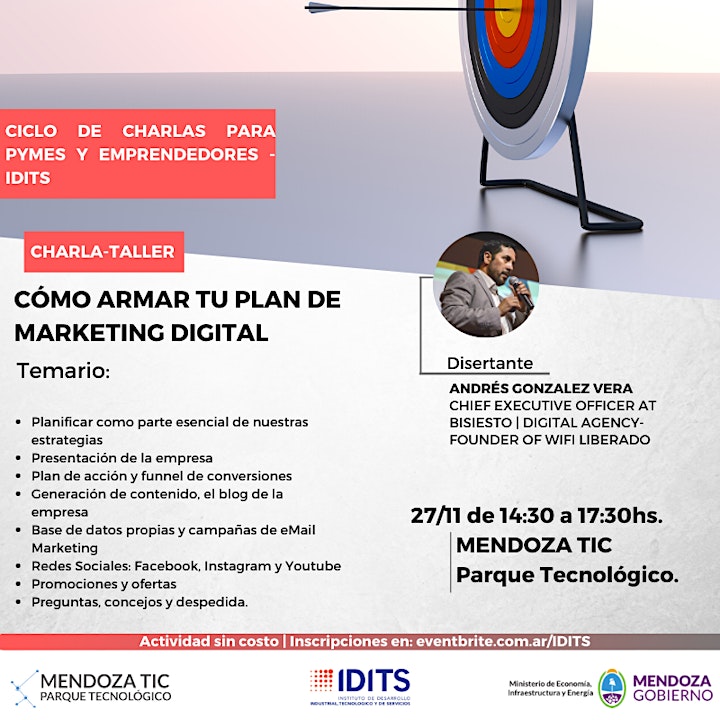 About the organizer
El IDITS (Instituto de Desarrollo Industrial, Tecnológico y de Servicios) es una asociación civil sin fines de lucro, constituida legalmente en el año 2002, en la provincia de Mendoza.
Tiene como visión procurar la consolidación y crecimiento sustentables de la cultura productiva de la Provincia a través del desarrollo de la industria y sus servicios. Para ello, se propone contribuir con la fijación de políticas industriales, generar alternativas de solución a los problemas del sector industrial y de servicios, detectar y generar oportunidades en beneficio de sus asociados y promover la asociatividad, la visión estratégica, la complementariedad, la comunicación y la confianza como valores esenciales del desarrollo empresario.