CopHack Prep Webinar2 | Data Visualization Platforms for Copernicus: New op...
Description
Los datos espaciales pueden proporcionar un alto valor y beneficios a los seres humanos en el curso de la exploración, la comprensión y la utilización del espacio.
Knowledge Innovation Market (KIM), junto con otros socios locales e internacionales, organizan el "Barcelona Copernicus Hackathon" con el objetivo de fomentar el uso de los datos y servicios del programa de Observación de la Tierra "Copernicus", para el surgimiento de ideas disruptivas y nuevas oportunidades de negocios centradas en Ciudades Inteligentes (urbanismo, movilidad y energía) reuniendo a estudiantes, desarrolladores, diseñadores gráficos, analistas de datos, empresarios, gerentes, investigadores y entusiastas del espacio.

Este webinar pre-evento servirá para tener una base de partida y profundizar en qué son los datos Copernicus y cómo acceder a ellos.
CONTENIDOS DEL WEBINAR


HORA Y DURACIÓN

En España: 15:00-17:00h CEST

---


PONENTES

Wendy Carrara- Advisor of European Space Sector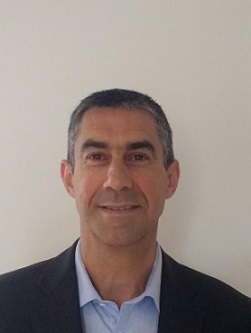 Christophe Sauvage

Mario D'Alessio -

Copernicus DIAS Business Development


Organiser of CopHack Prep Webinar2 | Data Visualization Platforms for Copernicus: New opportunities for Digital Transformation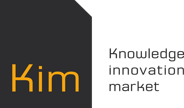 We help companies, research centres, investors and public administrations to improve the return on their R&D investments.
We are members of The Knowledge Agents Alliance, formed by Knowledge Innovation Market (KIM), MRI International and Knowledge Investors (KI).
Since 2016, KIM is the broker of the European Space Agency in Spain. As a broker, KIM identifies the innovations developed by the Spanish space industry and ESA itself, and helps market them in other sectors, thus covering technological challenges in other industries.
SpaceSur

Company specialized in software engineering and solutions applied to the entire aerospace cycle, from the development of satellites and complex systems, to the implementation of geospatial solutions with high added value for different industries.
ONDA DIAS

ONDA is the Data and Information Access Service (DIAS) led by Serco Italia which, with the aim of facilitating the exploitation of Earth Observation satellite data and geospatial information, enables users to build and operate applications in the Cloud.
ONDA provides free and open access to geospatial data, customisable services that benefit from the performance of a market leading cloud environment and extensive user support.
Sobloo
Copernicus is a European Union initiative to provide free and open access to near-real-time data, models and forecasts about our planet, based on data collected by a family of dedicated satellites coupled with in-situ observations.
Earth Observation data is key to help monitor our environment, manage global security aspects and create new solutions. Sobloo was established to support the Copernicus programme by making data freely available to to all users and non-discriminatory, through a cloud computing architecture.