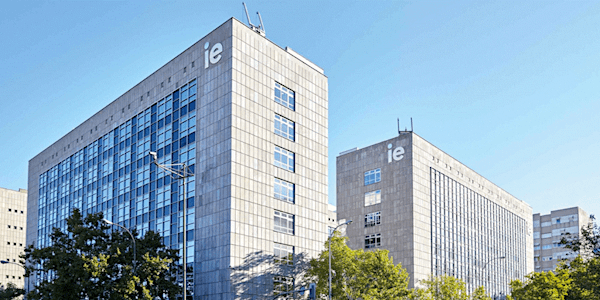 De lo geopolítico a lo cibernético: factores de riesgo en un contexto global
Mesa redonda presencial
When and where
Location
IE Paper Pavillion Calle de Serrano, 99 28006 Madrid Spain
About this event
La globalización y la transformación tecnológica han abierto la puerta a nuevas oportunidades empresariales, pero también han dado lugar a nuevos riesgos para los que muchas empresas no estaban preparadas. Acontecimientos como el conflicto en Ucrania nos han hecho ser conscientes de lo urgente que es saber gestionar estas nuevas amenazas de forma estratégica. Por eso, en el marco de las actividades de los Programas de Desarrollo Directivo de IE Business School, queremos invitarte a un panel de expertos donde especialistas del más alto nivel abordarán cuatro factores de riesgo que se han convertido en una prioridad para las organizaciones: geopolíticos, de reputación, cibernéticos y riesgos en la producción.
SOBRE LOS PONENTES
·       Josep Piqué, exministro de Asuntos Exteriores y presidente de ITP Aero, hablará de los riesgos geopolíticos relacionados con la estabilidad regional y la competitividad geoestratégica.
·       José Antonio Llorente, fundador y presidente de LLYC, hablará de los riesgos de reputación asociados a factores como la sostenibilidad medioambiental o los derechos humanos.
·       Juan Antonio Gómez Bule, cofundador y director de Inteligencia de Opinion Makers Consulting y miembro del Comité de Expertos Independientes de la Estrategia de Ciberseguridad Nacional, hablará de los riesgos cibernéticos cada vez más frecuentes.
·       Teresa Busto, Presidenta de Entalenta, consejera de MTorres y exvicepresidenta de Airbus, hablará de los riesgos en la producción debidos a amenazas como los problemas energéticos o el espionaje industrial.
           Manuel Muñiz, Experto de renombre internacional en materia de relaciones internacionales, provost de IE University, profesor y decano de IE School of Global and Public Affairs.
Moderador
Guiseppe Tringali, Vicepresidente del International Advisory Board de IE
Los programas de desarrollo directivo de IE Business School actualizan constantemente sus contenidos en respuesta a los cambios en el ecosistema empresarial. En este contexto de transformación acelerada, te ofrecen una oportunidad para ponerte al día de la mano de profesorado experto y adquirir conocimientos innovadores para liderar tu organización y prepararla para las nuevas amenazas y oportunidades.
Encuentra más información sobre nuestros programas de Executive Education aquí.