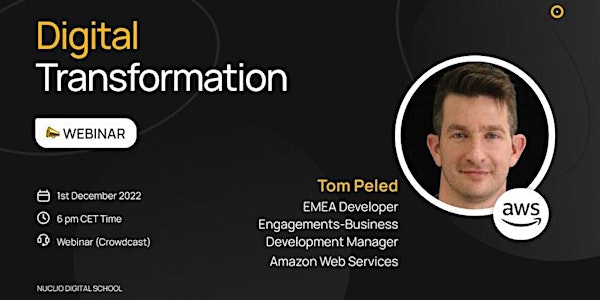 Digital Transformation: Top 5 Technology Trends To Know
Digital Transformation: Top 5 Technology Trends To Know
About this event
Digital transformation marks a rethinking of how companies use technology, people, and processes in pursuit of new business models and revenue streams, driven by changes in customer expectations around products and services.
Do you want to know more about Digital Transformation?
Join the next #NuclioTalks led by Tom P., EMEA Developer Engagements-Business Development Manager at Amazon Web Services, and learn the 5 technology trends you need to know and implement in your business.
📅 Thursday, 1st December
⏰ 06:00 pm (GMT+2)
🌐 Streaming (Crowdcast)