The first ELCA workshop of 2021 aims to kick off the work of all 6 working groups in parallel sessions.
About this event
The aim of these workshops is to foster potential future collaborations among the ELCA members.
What will the workshops involve?
Working group leaders together with the ELCA office will present the scope of the working groups.
Participants will have the chance to share concept ideas and discuss potential collaborations during 2021 and beyond in the framework of Horizon Europe and other EU programmes.
Workshop structure
Please register for the specific day your working group (WG) correlates to.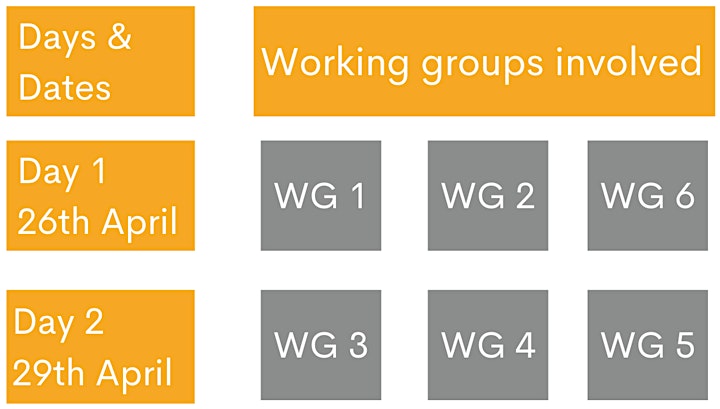 The number of spaces for participants is limited. Therefore, we kindly ask you to register promptly.
Workshops are exclusive to the ELCA network.
We will be in contact between the 12th - 16th April 2021 to confirm your space within the workshops.