Hybrid Alumni Panel about how leaders can effectively embrace IDE to become disruptive
About this event
The notion that corporate spaces should incorporate Inclusion, Diversity & Equity (IDE) policies seems to have become a "common place". In practice, however, there is a reasonably widespread perception that in many companies, "respect for" and "inclusion of" are just part of a marketing strategy.
Besides that, there is latent potential that organizations that truly embrace diversity are actually more capable to achieve it, and this is related to the preparation of their ecosystems for disruption.  
Has IDE become just a "makeup" in corporate spaces? How should tomorrow's leaders prepare to turn this myth into reality and leverage it to prepare for disruption?
Come touch this sore spot in a hybrid Alumni panel with the most diverse University in the world and leaders who deal with this matter on a daily basis.
This will be a hybrid event: you can choose to attend face-to-face* in Pinheiros (São Paulo), or connect virtually via Zoom in the registration form.
* Keep in mind in-person spots are limited. The venue will be confirmed to those who register to attend face-to-face.
** This event will be held in Portuguese.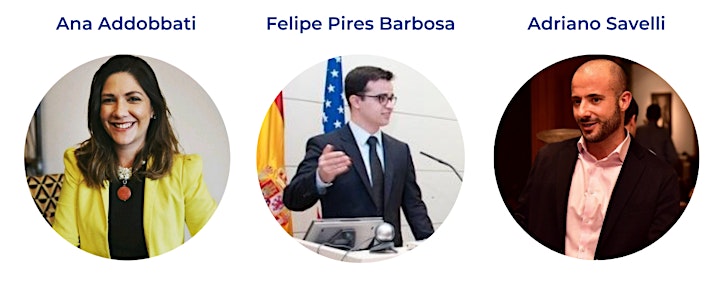 Ana Addobbati | Executive Director of Viven – Cidadãos para um amanhã melhor, in Brazil
Co-founder of Women Friendly, an initiative that promotes education and protocols against sexual harassment within organizations.
Executive Master Degree in Communication and Digital Marketing at IE Business School.
Felipe Pires Barbosa | Organizational Culture, Leadership and Diversity Consultant at Devello
Experienced in Finance and Business Strategy for more than 10 years, in financial and transportation industries, as well as NGO. CFA Level II.
International MBA Degree at IE Business School.
Adriano Savelli | Leadership Advisory Services Consultant at Spencer Stuart
Global Executive with a passion for the development of human beings and the organisations in which they work. Over the last 18 years, he has worked with the top management of big and smaill companies across the globe, implementing transformative projects in strategy, corporate culture, human resources and organisation.
Master of Business Administration at IE Business School (Graduated Cum Laude)