Descripción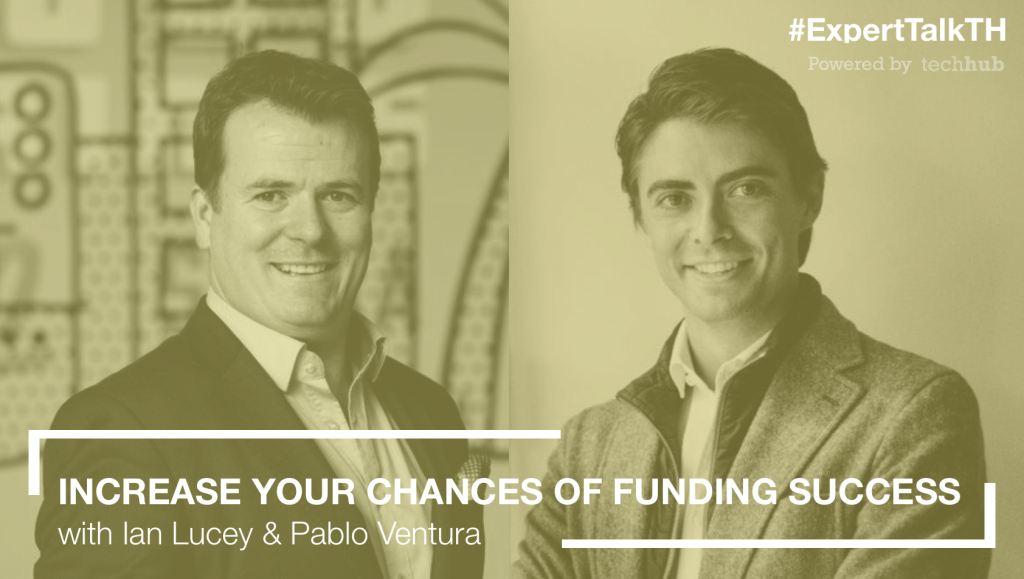 How to increase your chances of local and international funding success (if you really need it)
Getting funding is not an easy task, however there is important information that will help us take important strategic decisions regarding funding: When do you need investment and when is it better to move on without it? When is it a good idea to jump to international investors? How can you increase your chances of funding success? Should I catch an angel investor or a VC? How? All these questions and much more will be solved during this exciting session with two great investors:
Ian Lucey is the founder of Lucey fund, a Venture Technology firm that builds and finances products for early-stage startups in USA, Ireland, UK & Spain. In 2016 alone the Lucey Fund invested in 30 new projects and plan to invest in 50+ in 2017. Ian spoke and judged numerous events at DCU, DTI, UCLA, Startup Ole!, Web Summit, Dublin Tech Summit, Uprise Festival, Trinity College, etc. Previously Ian has been Sales Director with Relate Software, a Deloitte Fast50 company, board member of the Irish Internet Association and numerous startups. Ian has experience building and selling SaaS, ERP, Accounting, Time & Billing, CRM and Payments systems around the world.
Pablo Ventura is a very talented Spanish investor, partner at KFund, an early stage VC firm with an entrepreneur-centric philosophy that aims to fuel the evolution of the Spanish startup ecosystem. His large experience in this ecosystem comes from his motivation for a significant transformation of Venture Capital in Spain and his experience as partner and managing director at JME Venture Capital and FJME, where he contributed to the evolution of great global businesses, such as Jobandtalent, Redbooth, Flywire or Minube.

Agenda:
19:15h Opening
19:30h Introduction
19:40h Lightening Talks:
-Ian Lucey, Lucey Fund: When is it a good idea to jump to international investors?
-Pablo Ventura, KFund: how to increase funding success

20:10h Panel and Q&A:
-When the entrepreneurs need investment
-How to increase their chances of funding success
-Angel investors vs VC
-When it's a good idea to jump to international investors
-How to access investors (local & internationals)
20:45h Networking