Este evento ha finalizado.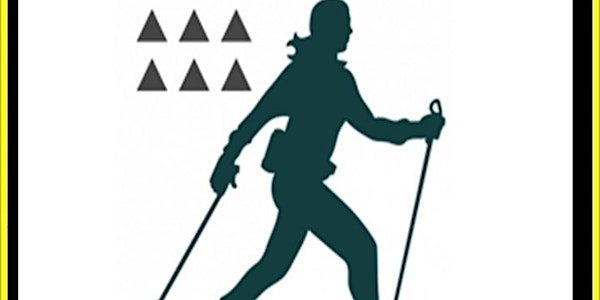 Nordic Walking
Nordic walking route// ruta de nordic walking
Cuándo y dónde
Ubicación
Tiergarten S Tiergarten 10557 Berlín Germany
Política de reembolso
Contacta con el organizador para solicitar un reembolso.
Acerca de este evento
Meeting point: S Tiergarten.
Day: Thursday
Time: 18:00h.
Duration: Variable 1.5 - 2.5h approx.
Distance: 7 to 10kms approx.
Leaving from in front of the S bahn Tiergarten station, we have several recorded nordic walking routes that we run regularly.
The distances vary depending on the route. The average speed is high but we walk in a group.
The activity takes place every Thursday.
The organisation reserves the right to cancel/postpone the event if it is considered that there is a risk to the integrity of the athletes.
The activity is covered by the membership card, which will not be charged.
Non-members have two options: Either subscribe to the activity for €22.49/month or pay only for the route, €8.64 per route.
Nordic walking is a super cardiogenic sport that mobilises up to 90% of the body's muscles. It is especially recommended for people who, without having a great physical background, want to get in shape with lower impact exercises. The poles reduce the impact on the knees by up to 500 kg/hour, depending on body weight.
Punto de encuentro: S Tiergarten.
Dia: Jueves.
Hora: 18:00h.
Duración: Variable 1.5 - 2.5h aprox.
Distancia: 7 a 10kms aprox.
Saliendo desde delante de la estación S bahn Tiergarten, tenemos grabadas varias rutas de nordic walking que vamos recorriendo periódicamente.
Las distancias varían según la ruta. La velocidad media es alta pero avanzamos en grupo.
La actividad se realiza cada jueves.
La organización se reserva el derecho de cancelar/postponer el evento si se considera que hay riesgo para la integridad de los deportistas.
La actividad está cubierta por el carné de socio, al que no se le cobrará.
Los no socios tienen dos opciones: O bien abonarse a la actividad por 22.49 euros/mes o pagar sólo por la ruta, 8,64 euros por ruta. La marcha nórdica es un deporte súper cardiogénico que moviliza hasta el 90% de los músculos del cuerpo. Está especialmente recomendado para personas que, sin tener un gran fondo físico, quieren ponerse en forma con ejercicios de menor impacto. Los bastones reducen el impacto sobre las rodillas hasta 500 kg/hora, dependiendo del peso corporal.