Información sobre el evento
Join our HIIT CLASS every week in BARCELONA close to the W HOTEL .
Acerca de este evento
About HIIT WORKOUT
WHAT IS HIIT?
is a high-intensity interval training (HIIT) workout that improves cardiovascular fitness, increases speed, and maximizes calorie burn. This workout uses a variety of bodyweight exercises and provides the challenge and intensity you need to get results fast. HIIT combines powerful music and inspirational coaches who will be down on the floor with you, motivating you to go harder to get fit, fast.
We combine athletic movements like running, lunging, and jumping with strength exercises such as push-ups and squats. STREETERCISE™ instructor will pump out energizing tunes and lead you through the workout – challenging your limits in a good way, burning up to 1000 calories** and leaving you with a sense of achievement.
Inspired by elite athletic training principles, HIIT is a scientific core workout for incredible core tone and sports performance. You build strength, stability, and endurance in the muscles that support your core, improve balance, assist injury prevention, and become better at everything you do.
"All the moves in HIIT have options, so it's challenging but achievable whatever your level of fitness. During the workout, trained Instructors guide you through the correct technique as you work Your body, as well as body weight exercises like crunches, and hovers. Plus there are some hip, butt, and lower back exercises too.
BENEFITS?
HIIT is a whole-body workout that burns calories while toning and shaping. You'll build stamina and our sports-inspired moves will improve your coordination and agility. Get quicker off the mark in everything you do.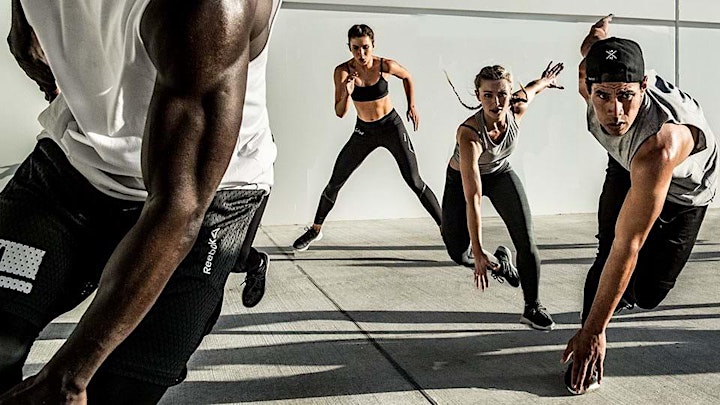 Fecha y hora
Ubicación
Política de reembolso