Varias fechas
Yoga & Mindfulness Retreat By The Sea in Costa Brava (close to Barcelona y...
Descripción
The Instituto Inside Out invites you to spend a long weekend of joy and peace. A time to recharge energy, disconnect and reconnect with yourself. An opportunity to take care of your body, mind and soul. During this retreat you will practice yoga, breathing and meditation techniques. In addition, you will learn the foundations of Mindfulness. Spend the rest of your time resting, enjoying the nature of the Costa Brava, and simply doing what the soul asks for.

Highlights:
• Daily yoga and meditation sessions
• Breathing techniques
• Workshops and mindfulness practice
• Free time to relax and enjoy yourself
• Rest on the beach or in the spa zone
• 2 breakfasts, 1 lunch, 1 dinner
• 2 nights accommodation in a double or single room
• Superior rooms with sea view are available on request

Languages:
Instruction language: Spanish or English (please see dates below)
Spoken languages: English, German, Polish, Spanish

English
April 5 - 7
May 17 - 19
July 5 - 7
August 2 - 8
September 13 - 15

Spanish
May 10 - 12
June 14 - 16
July 19 - 21
September 6 – 8
December 6 - 8

Accomodation:
During this retreat, the Instituto Inside Out will accommodate you at the Hotel Eden Roc, which is surrounded by the transparent Mediterranean Sea. Located in the countryside of Costa Brava, in Sant Feliu de Guíxols, this wonderful place provides the opportunity to enjoy a mindful yoga and meditation retreat with stunning sea views. Accommodation is offered in shared double or single rooms.

Program:

Friday
17:00 - 17:30 Mindfulness intro
17:30 - 18:30 Mindful yoga
18:30 - 20:00 Free time
20:00 - 21:30 Dinner
21:30 - 22:30 Mindful meditation

Saturday
08:30 - 09:30 Mindful meditation
09:30 - 10:30 Breakfast
10:30 - 12:00 Free time
12:00 - 13:30 Mindful yoga
13:30 - 15:00 Lunch
15:00 - 16:30 Free time
16:30 - 18:00 Workshop
18:00 - 18:30 Free time
18:30 - 20:00 Mindful yoga

Sunday
08:30 - 09:00 Mindful meditation
09:00 - 10:00 Breakfast
10:00 - 11:00 Free time
11:00 - 12:00 Mindful yoga

Food
The retreat price includes two breakfasts, a buffet lunch and a buffet dinner. The participants will also have mineral water and fresh fruits available during the day.

The following dietary requirement(s) are served and/or catered for:
- Vegetarian
- Regular (typically includes meat and fish)

If you have special dietary requirements it's a good idea to communicate it to the organiser when making a reservation.

Things to do (optional):
The mild climate of the Costa Brava allows our guests to enjoy the retreats all year long and to experience the unique beauty of every season.

During the spring, summer and autumn seasons the Mediterranean temperatures provide the opportunity to take a refreshing dip in the ocean in between our yoga and mindfulness sessions. The winters on Costa Brava tend to be mild and sunny. But shall a weekend be colder than usual, no worries at all. Take a walk in the nature overlooking the ocean or treat your body, mind and soul in the spa zone with sauna, steam bath, acclimatized indoor pool or jacuzzi during this retreat. Massages are available upon request.

What´s included:
• All yoga, breathing and meditation sessions
• 2 nights accommodation in a shared double room or single room with half board (1 buffet dinner, 1 buffet lunch, two breakfasts)
• Rooms with sea view are available upon requests (see section "supplements")
• Free access to the wellness-spa area with outdoor and indoor swimming pools, jacuzzi, and sauna-hammam
• Mineral water and fresh fruit all day

What's not included:
• Activities not mentioned in the previous section
• Massages and additional activities offered by the hotel
• Additional supplements (rooms with sea view and high season supplements)
• Transfers from/to the retreat
• Dinner on Saturday night

Supplements:
- Sea view:
Rooms with sea view are available upon request. Please check availability and supplements with the organizer
- High season:
High season supplements apply as follows: July:
All rooms: 10 € per person per night
Double room for single use: 45 € pp. per night August:
All rooms: 20 € pp. per night
Double room for single use: 45 € pp. per night

Instructor:
Lena is the founder of Instituto Inside Out, a certified yoga and mindfulness teacher, and a personal and business coach. Her yoga experience adds up to more than 700 hours certified by Yoga Alliance; more than 10 years yoga and meditation practice and more than five years teaching. She is also trained in team, personal, executive, and high-impact coaching, as well as in neuro linguistic programming (NLP).

What our participants say about us:

Ángeles: My partner and I did the retreat together and I have to say that we both found it better than expected. Not only have we disconnected, but also we have found in yoga the ideal tool to improve in all areas of our lives, thanks to the great teacher Lena. We will certainly repeat it again soon and without a doubt I hope that Lena accompanies us.

Cristina: After a couple of years practicing yoga and wanting to do a retreat at some point, I signed up for this new experience just by myself, of which I am extremely satisfied. Lena has been an excellent instructor, not only when teaching yoga, meditation or mindfulness classes but also for transmitting peace, relaxation and tranquility. A good instructor impacts the results and the feelings that you get from the experience and without a doubt Lena has been formidable! I would definitely repeat it again and I recommend it to both, those who have already tried yoga and want to improve, or those who just want to take their time to disconnect and reconnect with themselves.

Teresa: It has been a very rewarding experience. There was a very good connection with the yoga instructor Lena. Lena transmits peace. She will teach you both, the spiritual part and the technique of Yoga. Recommended 100 x 100.

Lisa: The setting is one of the best I´ve had for this type of experience. The yoga spaces were amazing - mostly outside by the sea or overlooking the sea or close to the sea - just wonderful for meditation and yoga. The food was superb - I don´t eat meat and this place had so much fish, veggies and fruit you could never be disappointed. The staff were all lovely and couldn't do enough to help . Lena is a shining star a lovely person who really connects through yoga and meditation. She really knows her stuff and helps you just to relax into the meditation, the workshop and the yoga. Supportive but also allows those more advanced opportunities to push a bit further. Between Friday night and Sunday lunchtime we did 8 sessions - just fantastic value and all the sessions had breaks in between so it allowed for relaxation time. It was everything we wanted and more. Lena is a pure pleasure and it was fabulous to meet her I definitely want to t do more of with her and would recommend anyone looking for a yoga retreat to seek her out. Thank you so much Lena x
If you have any questions, please contact the organizer, Lena at +34-678289944. Namaste.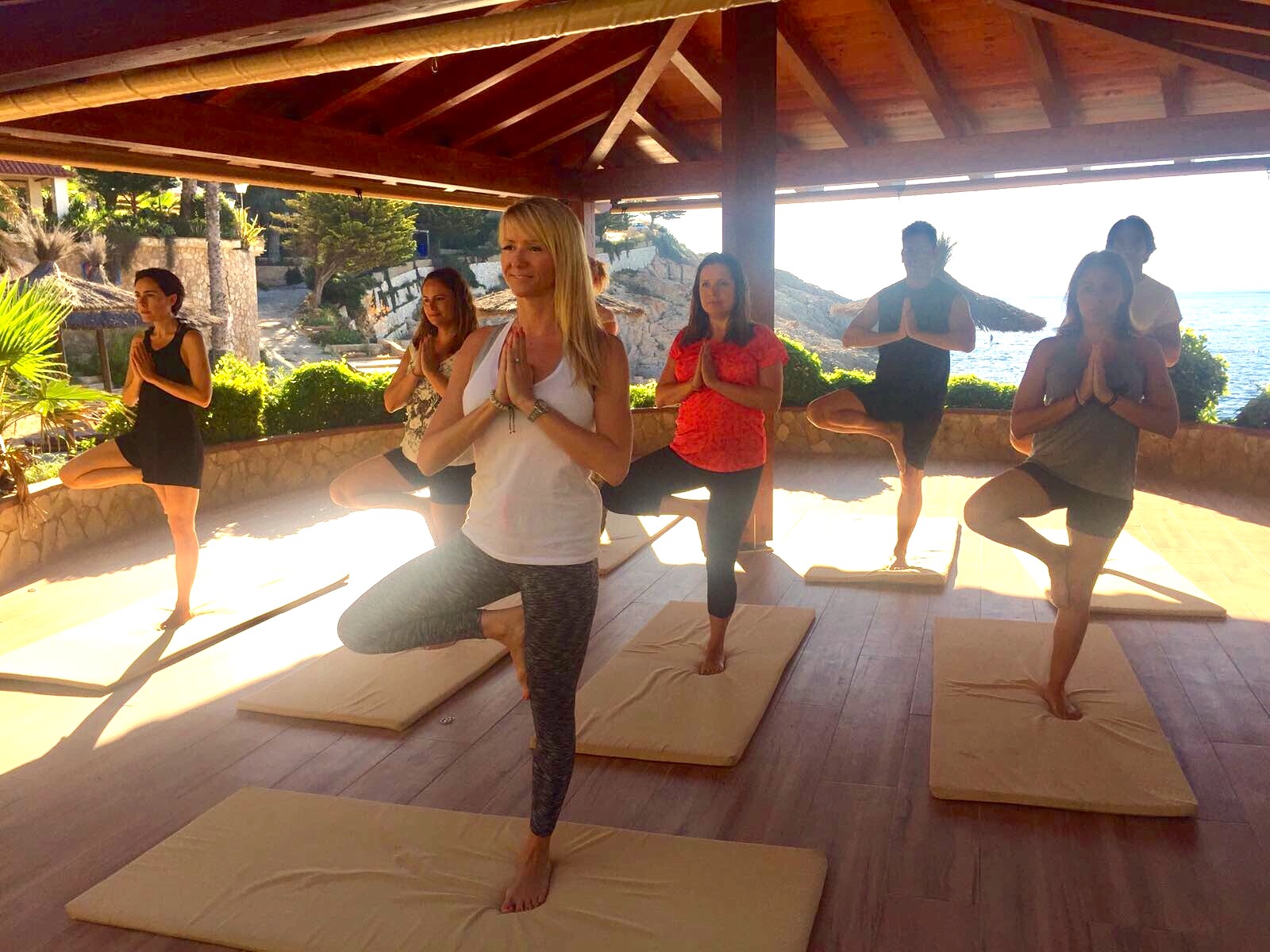 ---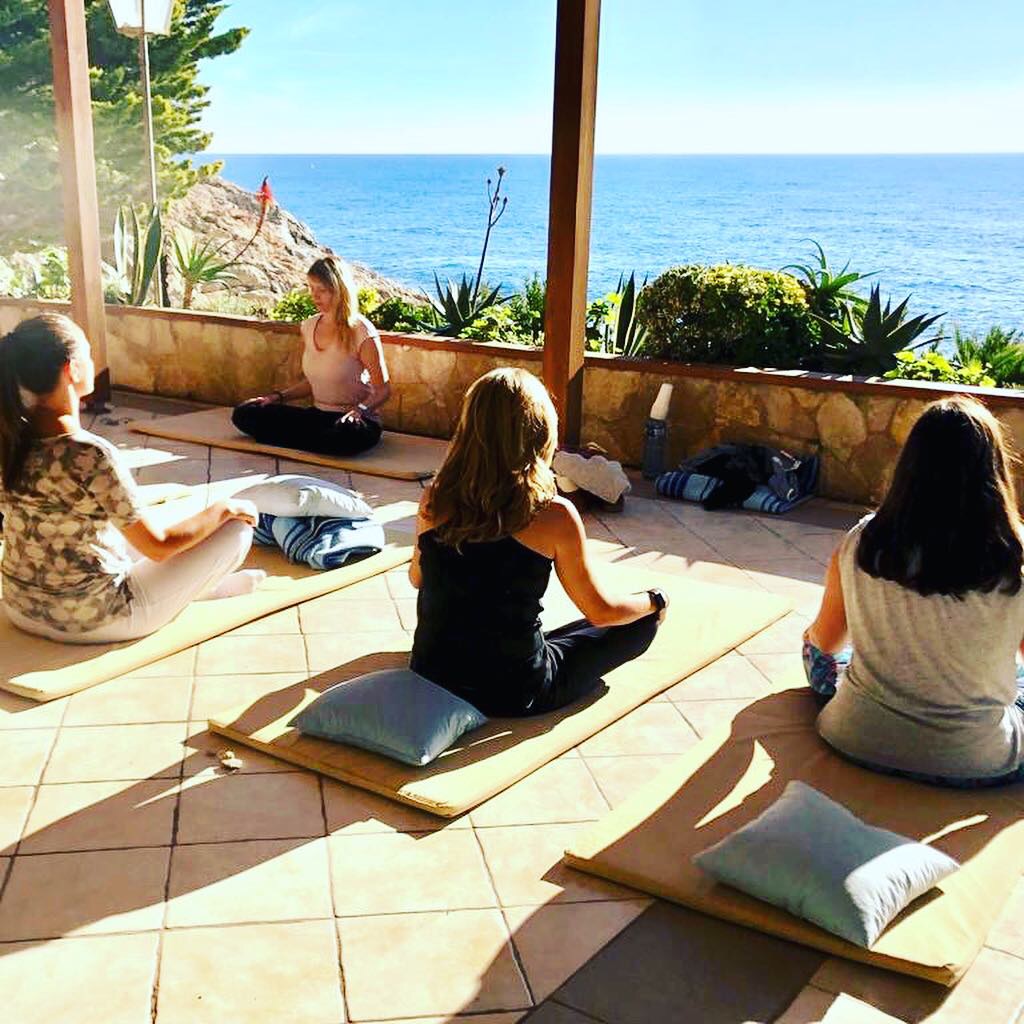 ---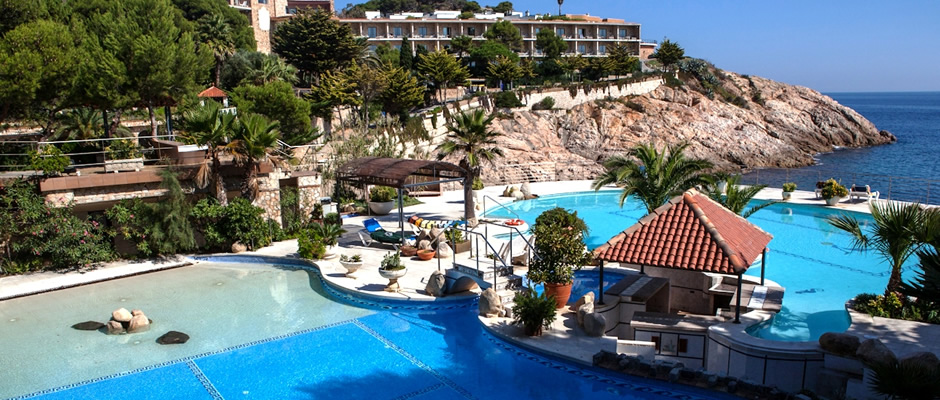 ---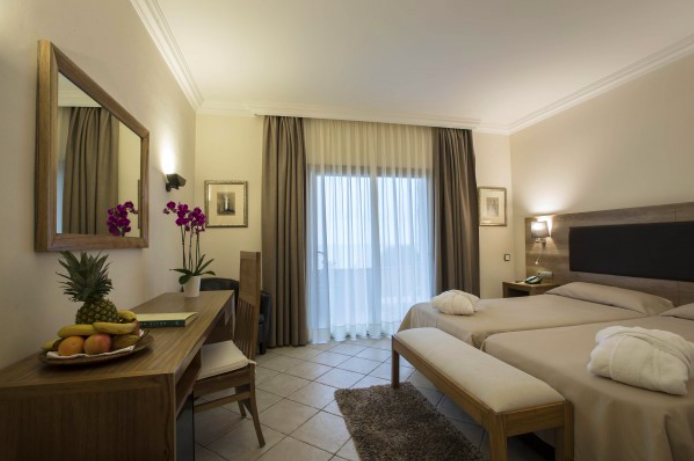 ---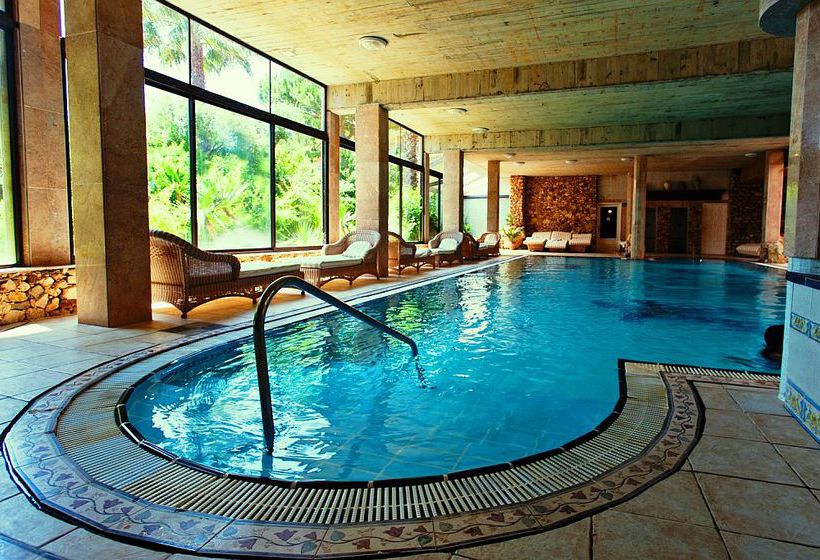 ---