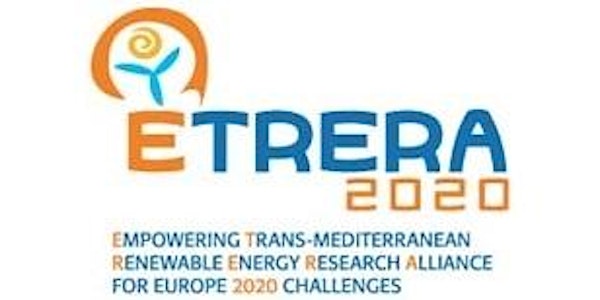 ETRERA 2020 Technical Workshop - 29th September
When and where
Location
The Institute of Catalysis and Petrochemistry - Spanish National Research Council (CSIC) Calle de Marie Curie 2 28049 Madrid Spain
Description
ETRERA_2020 - Empowering Trans-Mediterranean Renewable Energy Research Alliance for 2020 energy targets – is a project aimed at face front the future energy needs in the Euro –Mediterranean area by reinforcing creating a collaborative research/innovation network for supporting renewable energy sources (RES) technologies development and application, in accordance with EU policy addresses.
The ETRERA_2020 idea is to improve S&T and entrepreneurial relationships between European Member States and the neighbouring Mediterranean countries in the strategic field of renewable energy production, distribution and storage by a range of activities targeted to bridging the existing gap between research and innovation.
ETRERA 2020 will address its efforts not on the societal challenge: Secure, clean and efficient energy in a general way, because this modus operandi will not bring any concrete result since it is too wide. It aims to focus on the below described specific technologies: wind, PV, grid connection and solar thermal.
In the framework of the Project it will be done a Technical Workshop, in month 27 of the Project (September 2015) in Spain, on PV & grid connection and solar thermal technologies development. We will invite national and regional stakeholders concerned, such as the main national and regional companies and associations, research teams and industry.
You can see it in the Agenda.