There is an intimate, shifting and overlapping dance crafted by the lunar cycle, the seasons and the feminine rhythm.
About this event
Who is she? She is a cyclical being, in constant state of flow, moving from one phase to the next. She is not the same today as she was yesterday, and tomorrow she will be different still. If you feel called to explore the female archetypes of the menstrual cycle, join Sara as she guides you into an incredible breathwork journey to connect to the depth of your cyclical womanhood.
The session is the first of a four-part journey back to wholeness, into a deeper understanding of your inherent and innate feminine power and body wisdom. You can join the full series or a single session.
The next dates are:
Wednesday, 20th October @ 11am;
Monday, 29th November @ 6.30pm;
Monday, 13th December @ 6.30pm.
🌟 This session is facilitated by an InnerCamp expert Sara Tonini.
Sara is a soul alchemist, an Earth steward, and a womb-wisdom keeper. She is the scientist and the shaman, the academic and the witch. The bridge between the structured logic and the fiery creativity. For many years, she lived in her mind - a wonderful place that allowed her to obtain a PhD in the Social Sciences and to become an academic researcher and professor. As her career was booming, she recognised the need to balance her life and started to embark on a journey of radical self-love through embodiment practices. She now shares her medicine through yoga, meditation and pranayama, conscious dance, cyclical living awareness, sex and intimacy coaching and conscious breathwork.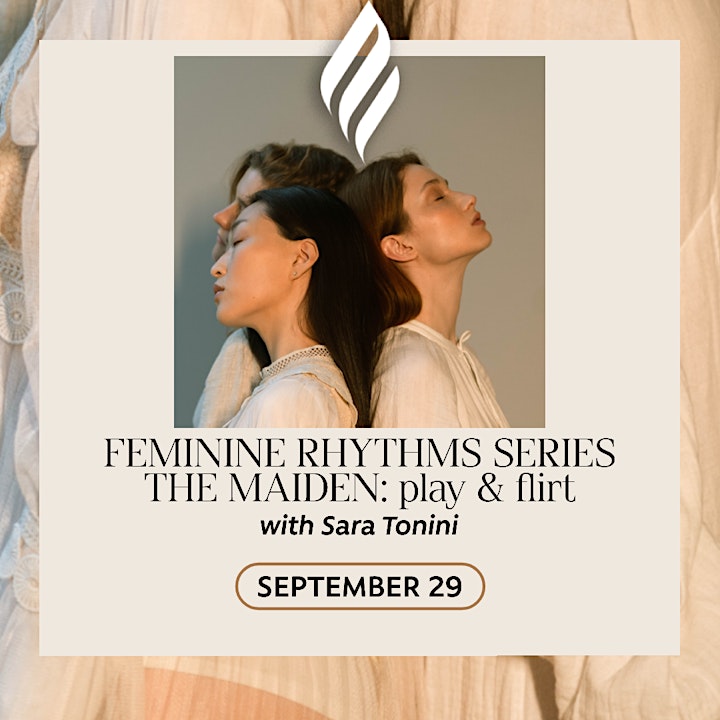 Organizer of Feminine Rhythms Breathwork Series. The Maiden: play and flirt | FREE