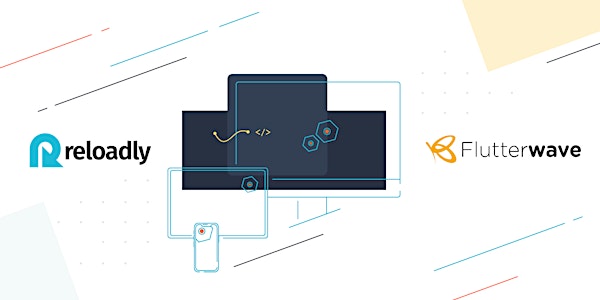 Flutterwave Reloadly Hackathon
This hackathon is aimed at participants working collaboratively to build products that contribute to social and economic growth.
About this event
Hackathon Description
100 participants will use a month to build and document a project that meets the following use cases:
Note: Other APIs can be used in the building process. However the two aforementioned APIs are mandatory
Requirements for participating
Prospective participants should have one of the following roles / occupations
Software Developers / Engineers
Product Designers
Product Managers / Architects
Prospective participants cannot be employees of either Flutterwave or Reloadly
Hackathon Flow
The ideal team will consist of a frontend engineer, a backend engineer, a product designer and a product manager. Participants will be split into 25 teams consisting of 4 members each.
How to enroll
Participants will indicate interest by registering on the hackathon's sign -up page.
Participants will then sign up for accounts on both Flutterwave and Reloadly in order to obtain API keys and credentials which will be used in the hackathon.
For intra-team communication, participants will join a Slack channel which will be created for the sole purpose of this hackathon.
While building projects, participants will upload their projects to a GitHub organization which will be accessed by Flutterwave and Reloadly. They will also include the hashtags #reloadly #flutterwave and #fintech.