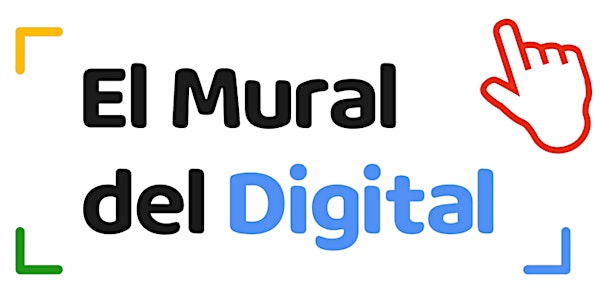 Formación para ser facilitador.a del Mural del Digital
Esta formación / capacitación para volverse facilitador.a del Mural del Digital CON YVAIN MOUNEU (co-creador del Mural del Digital)
By La Fresque du Numérique
Date and time
Saturday, February 25 · 11am - 2pm CET
Location
Apocapoc BCN 100 Carrer d'Àlaba 08018 Barcelona Spain
Refund Policy
Contact the organizer to request a refund.
Eventbrite's fee is nonrefundable.
About this event
Esta formación / capacitación para volverse facilitador.a del Mural del Digital está reservada a los particulares :
- que deseen facilitar principalmente en un contexto de voluntariado ciudadano o escolar,
- que ya hayan participado en un taller del Mural del Digital durante menos de 6 meses
- que ya hayan participado en un taller del Mural del Clima
***TALLER PRESENCIAL***
Su entrada no es modificable y sólo es reembolsable hasta 7 días antes de la formación, le agradecemos que se inscriba sólo si está seguro de poder participar para no bloquear plazas a otros.
Esta formación ciudadana está destinada a particulares. Para los profesionales, puede elegir entre una formación pro interempresa para 1 o varios empleados, o una formación pro intraempresa en forma de servicio comercial dedicado, a partir de 5 empleados.
Esta formación cívica es voluntaria. El precio de su participación es gratuito con un importe mínimo de 15 euros, y con ello se financia a la asociación La Fresque du Numérique.
¿Qué es un precio libre? Es una estimación justa entre tus posibilidades, tu situación financiera personal y el valor del tiempo y trabajo del facilitador y de la asociación para realizar esta formación. Es un principio de confianza y equidad que también nos permite construir un modelo de sociedad más justo y solidario. Por lo tanto, gracias por considerar su participación en toda conciencia. Estas contribuciones financieras ayudan a la asociación a desarrollarse y, por tanto, a llegar a más gente.
El curso de formación del Mural del Digital le permite impartir talleres en entornos no comerciales mediante la licencia Creative Commons BY-NC-ND. Para poder impartir talleres en un entorno profesional, es necesario cumplir requisitos adicionales y firmar un acuerdo con la asociación. Encontrarás más información sobre la licencia en la página web de la asociación y también volveremos sobre ella al final de la formación.
El objetivo de esta formación es que te conviertas en facilitador del Mural del Digital, para que luego puedas dirigir talleres. El objetivo no es convertirle en un experto en la huella medioambiental de la tecnología digital. Si desea profundizar sus conocimientos sobre el tema, le recomendamos encarecidamente que siga el MOOC de INRIA "Impactos medioambientales de la tecnología digital".
Esta sesión tendrá lugar en persona en la dirección indicada. La información detallada se enviará por correo electrónico a los participantes inscritos unos días antes de la formación. Por respeto a los demás y al horario, no se aceptarán participantes que lleguen más de 10 minutos tarde.
Una vez inscrito, se enviará su nombre, apellidos y dirección de correo electrónico al animador encargado de esta sesión, para asegurarse de que está inscrito.