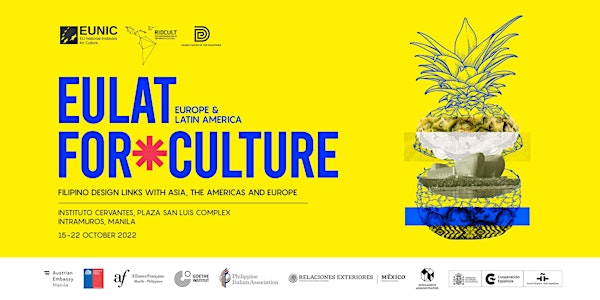 GERMANY | Greening fashion in the circular economy (online)
With Arianna Nicoletti, Reese Fernandez-Ruiz and Anna Lagon.
About this event
"Greening fashion in the circular economy", a presentation on green fashion design and the circular ecomony by Arianna Nicoletti, a green textile / fashion designer, advocate of the of the circular economy, and co-founder of the fashion label Aluc, the concept store The Upcyling Fashion Store, ad the non-profit Future Fashion Forward.
With presentations on the driving ideas of their practices of Reese Fernandez-Ruiz, social entrepreneur and founding partner and Presesident of Rags2Riches; Anna Lagon, fashion and textile innovator, and CEO of Bayo; and Miguel Claparols, social entreneur and founding partner of Creative Definition.
Activity organized by the Goethe Institut.