GitHub: Distributed, Asynchronous, and Self-directed
Location
Cibernàrium - Edificio MediaTic 22@
117 Carrer de Roc Boronat
08018 Barcelona
Spain
Description
Es fácil observar y debatir sobre la llamada "cultura empresarial". Pero, ¿tiene tu empresa realmente una cultura empresarial propia?
John Britton, programador y community builder, activo tanto en el mundo del Open Source como el de Open Education, y educador en GitHub, nos explica la cultura empresarial de GitHub.
Las supuestas ventajas y beneficios ofrecidos por las empresas como los horarios flexibles y el trabajo remoto, son temas de conversación recurrente y normalmente son usados por las empresas para retener y atraer a los trabajadores.
Pero, hay serios problemas con aplicar de forma incontrolada los principios de cultura empresarial. Intenta evitar los errores imprimiendo a tus acciones una coherencia con tus valores y como tú y tu equipo trabajáis.
John nos contará cómo GitHub crea su cultura empresarial a partir de sus principios básicos y nos ayudará a entender por qué trabajan del modo en que lo hacen.
La charla será en inglés!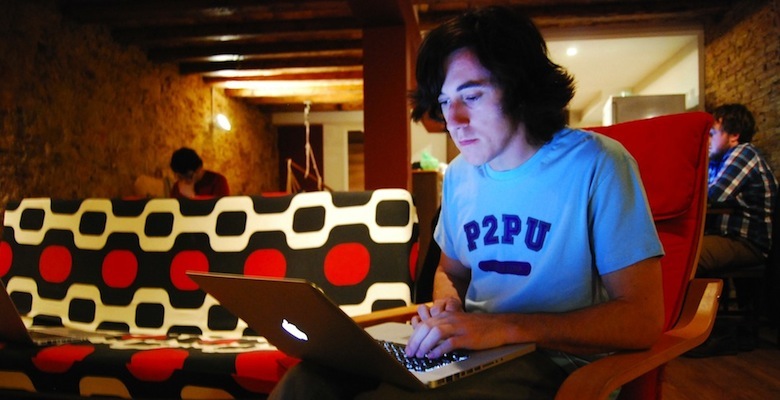 -----------------------------------------------------------------------
It's easy to observe and discuss symptoms of culture. But, does your company really have its own culture?
John Britton is a developer and community builder, active in both open source and open education. As Education Liaison at GitHub he's working to improve computer science education by bringing the principles of open source into the classroom.
Appealing "perks" like flexible hours and working from anywhere are fun to talk about and are often used to attract and retain employees. Even though it's a common pattern, there are severe problems with blindly appropriating symptoms of cultura. Avoid the pitfalls by being intentional with your values and how you and your team work. Take a look at how GitHub derives culture from first principles and to understand why we work the way we do.
The talk will be in English!