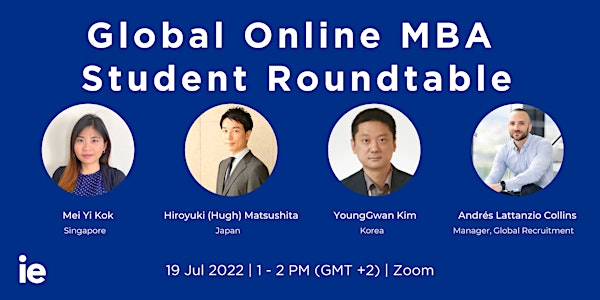 Global Online MBA Student Roundtable - APAC Edition
Join us for this session!
About this event
Join us in this session to speak with Asia-Pacific students of the Global Online MBA. Learn first-hand about the student experience, networking opportunities, academic rigurosity, and all the ins-and-outs of the program.
Come equipped with questions!