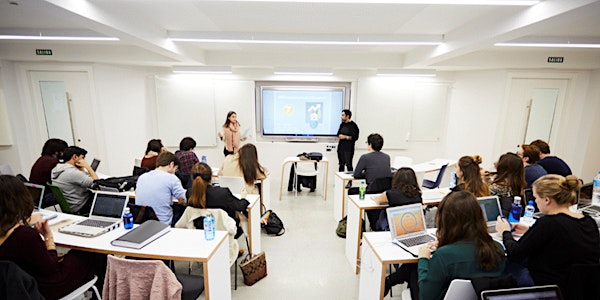 Going Digital- Master Class and Info Session Bogotá
Face-to-face events in Bogotá
When and where
Location
80|10 Urban Living Carrera 10 # 80-36 Bogotá, Colombia Bogotá, Latin America - - Colombia
About this event
Change and digital transformation are now a constant in organizations, but how do you do it successfully? "Going Digital" helps leaders and managers navigate the fast pace of change in today's workplace by focusing on the real day-to-day challenges that organizations are facing. 
In this Master Class professor Balvinder Powar will help you uncover the hidden challenges of digital transformation and learn from what often goes unsaid, and also learn what worked (and what didn't) from case studies. 
Take this opportunity to experiment first-hand what studying at IE feels like!
Do you want to make a move?  If you are planning to take you career one step forward by applying for a Master´s at IE University, share a space with us where we not only tell you in detail about the program, the admission process, and financial aid, but also better understand what you are looking for.
Before the Master Class you can have a session with our local representatives regarding the program that best suits and fits what you are looking for.
Agenda
9:00am – 9:45am | Info Session: Get to Know IE
10:00 am -11:00 am | Master Class "Going Digital: How to Manage Smoother Transitions"
Location: 80 I 10 Urban Living. Carrera 10 # 80-36  
* Face-to-face events have limited spots.