Description
Today's scientists want to study more complex models such as primary cells, live cells, or cells cultured in 3D, and generate detailed phenotypic fingerprints for deeper biological insights. Moreover, they want to get unbiased, predictive and statistical significant results, accelerating the translation of those results from in vitro to in vivo. To accomplish this requirements, more labs perform High-Content Imaging and Analysis (HCA): a technology which combines automated microscopy with quantitative image analysis and allows the acquisition of unbiased multi-parametric data at the single cell level.
PerkinElmer is happy to gather the most expert researchers in High Content Imaging and Analysis in the Mediterranean region.
The main goal of the User Group Meeting is to strenght the interaction between Users at different level, discuss about different applications, issues and research strategies to further develop the scientific knowledge and get more value from HC Imaging & Analysis system as well as to establish a real "High Content Users Community".
The event is free of charge and your registration includes: Lunch and Coffee Break during the meeting, social dinner and social initiatives on Oct 26th.
Please note that the number of seats is limited; start registering youself today to avoid any overbooking.
The High Content Imaging and Analysis User Group Meeting is addressed to all the analysists that use this technique and wish to learn more by social interaction and practical demonstrations.
Interested in discovering more about the High Content Imaging and analysis? Go and visit www.cellularimaging.com
IN COLLABORATION WITH: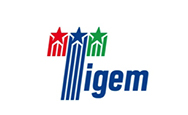 ---
AGENDA - OCTOBER 26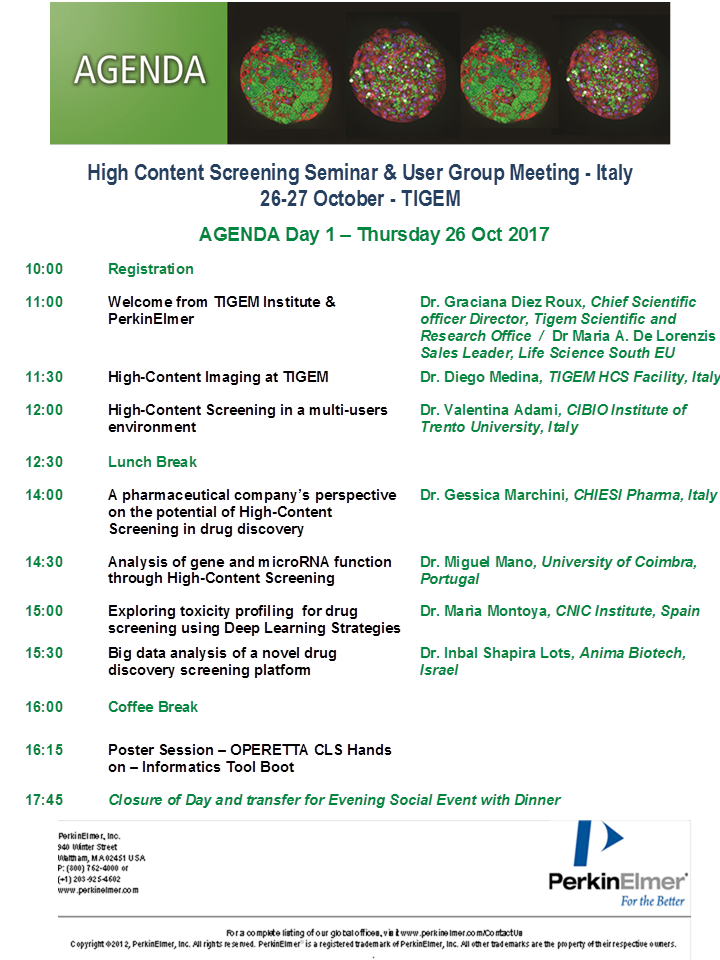 AGENDA - OCTOBER 27