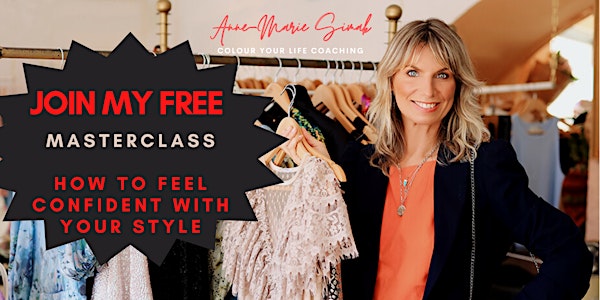 How to feel confident with your style
The 5 step strategy towards a brand new wardrobe that feels like you. Discover how to feel confident with your style.
About this event
What you wear changes how you feel about yourself, doesn't it?
I love helping women and men with their style confidence, which is why I have created this Masterclass.
*Have you ever wondered why you don't feel like "you" in your clothes?
*Or why you constantly have clothes you don´t wear?
*Perhaps you dread to buy clothes because you don´´´´´'t know what to pick in the shops?
Then this Masterclass is for you.
You will learn:
* How your personality will spill over in to your clothes.
*How to identify your clothing personality
*How to remain authentic in your appearance.
*The reason why you wear clothes that don´'t feel like you.
*How my clients have achieved their goals in feeling confident in choosing clothes they wear.
This masterclass is open for both women and men but on different times. Only a few spots left. Please register on the link.
This event is held on Zoom, Central European time.
Welcome!
With love,
Anne-Marie Simak
Style and confidence coach