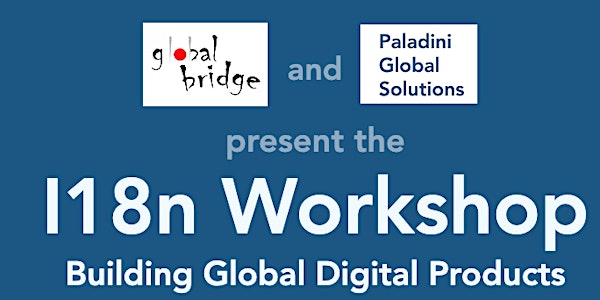 I18n Workshop Barcelona Edition @ Barcelona Co-Innovation Center
Location
Barcelona Co-Innovation Centre
362 Carrer de Pere IV
08019 Barcelona
Spain
Refund policy
Refunds up to 1 day before event
Eventbrite's fee is nonrefundable.
Sales Have Ended
Registrations are closed
Thanks very much for joining the in the i18n Workshop Silicon Valley Edition, hosted by NetApp. See you there!
A Shift Left Approach to Digital Transformation in Globalization
About this event
This event is for professionals in DevOps, product, marketing and localization to learn the latest techniques for improving efficiency in product production. We will introduce the four pillars of the Shift Left strategy for delivering localization-ready digital products: automation, code scanners, continuous localization and global UX. Participants will learn how to collaborate with other departments to reach a common goal and embed localization in an Agile development cycle.
You can find detailed information on our website:

Program (Final program will be announced soon)
Continuous Localization for Buyers
Continuous Localization for LSP
Internationalization
Global UX
i18n ROI
Continuous Improvement for AI-Enabled Enterprise Localization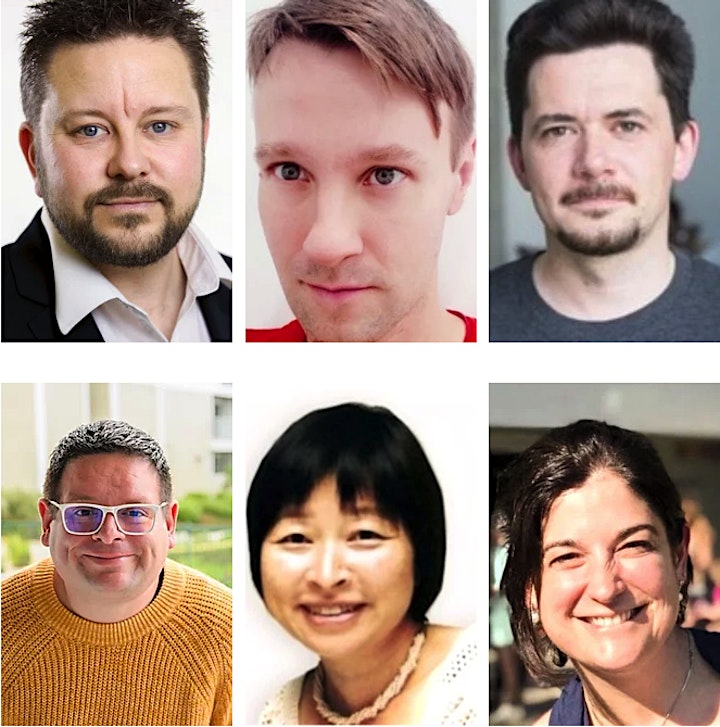 Yuka Nakasone (UX) is a globalization and localization strategist, serving as the chief strategist at a globalization consulting company Global Bridge, as well as the globalization and localization director at a renowned retail technology company Beabloo based in Barcelona, Spain.
Patricia Paladini Adell (i18n) is a Globalization expert in DevOps and Corporate content management, with focus on building cohesive teams worldwide. She helps companies grow internationally by localizing software and other content in an Agile development and marketing environment. Patricia also have large experience with Machine Translation design and process implementation. She is CEO at Paladini Global Solutions.
Guest Speakers for the Barcelona Edition
Jose Palomares (ROI) is our guest speaker at the Barcelona edition of our i18n Workshop. Jose is a globalization professional with more than 20 years of experience in helping international companies design, develop, and deploy programs and tools to build successful, world-ready products. Before joining Coupa to lead their localization efforts, he was the Chief Technology Officer of Venga, a global end-to-end localization provider supporting top-tier software companies like Google, Facebook, and Workday. He brings the combined experience of working in internationalization and localization as a buyer, supplier, and product manager for different types of organizations.
Gary Lefman (Enterprise Continuous Localization) Internationally recognised technical leader and authority in the creation of world-ready enterprise and cloud solutions. Consulting architect in international user experience through the design, development, and test of truly global software. Gary is a licensed Chartered Engineer and a Fellow of the Chartered Institute for IT.
István Lengyel (LPS and Freelance Continuous Localization) Holding degrees in both economics and translation, István is a process and product expert and consultant, with wide-ranging experience in building products for translators and LSPs.
Konstantin Savenkov (AI-Enable Enterprise localization) holds a PhD in Computer Science and co-founded Intento, aimed to simplify the procurement and deployment of AI services across the enterprise. He is relatively new to the localization industry, the initial focus for Intento due to high benefits from applying AI and rare success in applying it.