Event Information
Location
IGTP
s/n Camí de les Escoles
08916 Badalona
Spain
Networking is an art if you do it well. Learn how by joining us. Attend former IrsiCaixa researchers talks and participative activities.
About this event
The IrsiCaixa Alumni Network (IAN) organizes the 3rd edition of the IAN Talks, in which the common thread will be the importance of networking in our daily lives. To this end, three researchers who had worked at IrsiCaixa and are currently working in other international institutions will explain their field of work and professional trajectory, and attendees will be able to participate in open debates and activities.
***
Where?
Multipurpose room, IGTP sea side building, Campus Can Ruti.
When?
June 17, 10.00h
Programme
10h | Welcome coffee
10h25 | Opening
10h30 | Alumni sharing experiences
12h00 | Debate: networking in our life
12h25 | Closing remarks
***
Speakers short bio
Glòria Martrus
Graduated from Universitat Autònoma de Barcelona (UAB) with a degree in Biology, she did internships at university departments and research centers. Later on, she decided to do her masters' degrees in Experimental Biochemistry and Molecular Biotechnology at the University of Barcelona (UB), focusing on adenoviral vectors for pancreatic cancer therapy. A call in 2007 from Dr Miguel Angel Martínez changed her life: she joined IrsiCaixa to start her PhD in his lab until 2013. She then moved to Germany with Professor Marcus Altfeld, who would become her postdoc mentor, to start his new lab focusing on NK cells and macrophages, and she stayed until 2020. Since then, she is the Field Application Specialist for Cytometry for Fluidigm in South Europe.
Gerard Minuesa
Graduated from Universitat Autònoma de Barcelona (UAB) with a degree in Biochemistry on 2004, he obtained his PhD in Immunology on 2009, after his work on membrane transporters of antiretroviral drugs and drug disposition in immune cells under Javier Martínez Picado's supervision at IrsiCaixa (Badalona). During that period he closely collaborated with Marçal Pastor-Anglada's (University of Barcelona) and Hermann Koepsell's lab (Würzburg University, Germany). In 2012, he joined Michael G. Kharas at Memorial Sloan-Kettering Cancer Center in New York City (USA) to focus some postdoctoral work abroad on novel drugs targeting RNA-binding proteins (RBPs) in acute myeloid leukemia. In 2019, he returned to Barcelona to join the RNA-based therapeutics start-up Moirai Biodesign as a senior scientist after receiving a TecnioSpring fellowship (ACCIÓ, Marie-Curie Actions). He has published 22 papers in international journals spanning from drug transporters, chemical screens or RBPs in leukemia to RNA design, a field in which he also has one patent on an application for diagnostics. His main scientific interests include chemical drug screens, RBPs, RNA biochemistry and structural and synthetic biology.
Marta Massanella
Emerging research leader at the IrsiCaixa AIDS Research Institute (Badalona, Spain), where she leads the Translational Research Immunology and Ageing group. She received her PhD in Biomedicine from the Pompeu Fabra University. She later engaged in HIV reservoir research at the Center for AIDS Research – University of California, San Diego (CFAR-UCSD) and the Centre de Recherche du CHUM- Université de Montréal (CR-CHUM-UdeM). Her current scientific interests focus in characterizing the immune system of older ART-treated HIV-infected individuals to associate the accentuated ageing to immune dysfunctions. In addition, she investigates the impact of ageing in the nature and inducibility capacity of the HIV reservoir. Since the beginning of the SARS-CoV-2 pandemic, she has been involved in essential studies to protect the most vulnerable populations. First, to protect elders living in nursing, she evaluates the immune response generated after SARS-CoV-2 vaccine to adjust the vaccination calendar for their immune needs. Second, she has started studies on Long Covid to understand the origin of persistent symptoms in order to define new biomarker(s) of diagnosis and potential treatment interventions. Her program has a translational character with the goal of investigating ageing in the context of infectious diseases, especially in the HIV and SARS-CoV-2 fields, through both basic and applied research. She is currently coordinator of several cohorts at IrsiCaixa, and co-coordinator of the Long-Covid Unit at Germans Trias i Pujol Hospital. She has published more than 70 articles on HIV immunopathogenesis and reservoir, as well in SARS-CoV-2 studies in international journals.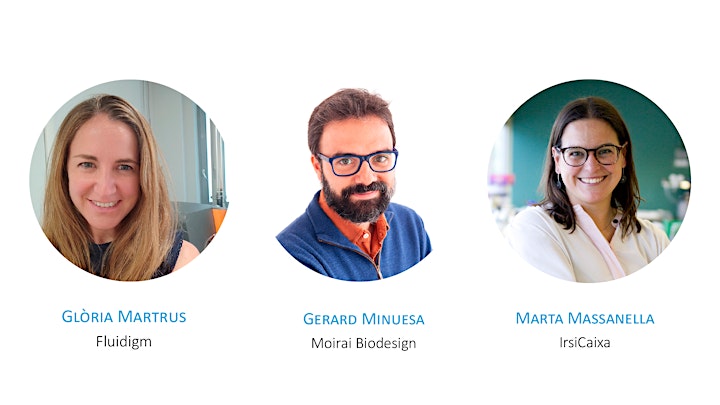 Date and time
Location
IGTP
s/n Camí de les Escoles
08916 Badalona
Spain