Description

The consortium of companies leading INCENSe has the pleasure to invite you to the INCENSe Investors' Meeting & FIWARE Energy Meetup to be jointly held on June 29th at 09:00 h in Madrid, Spain.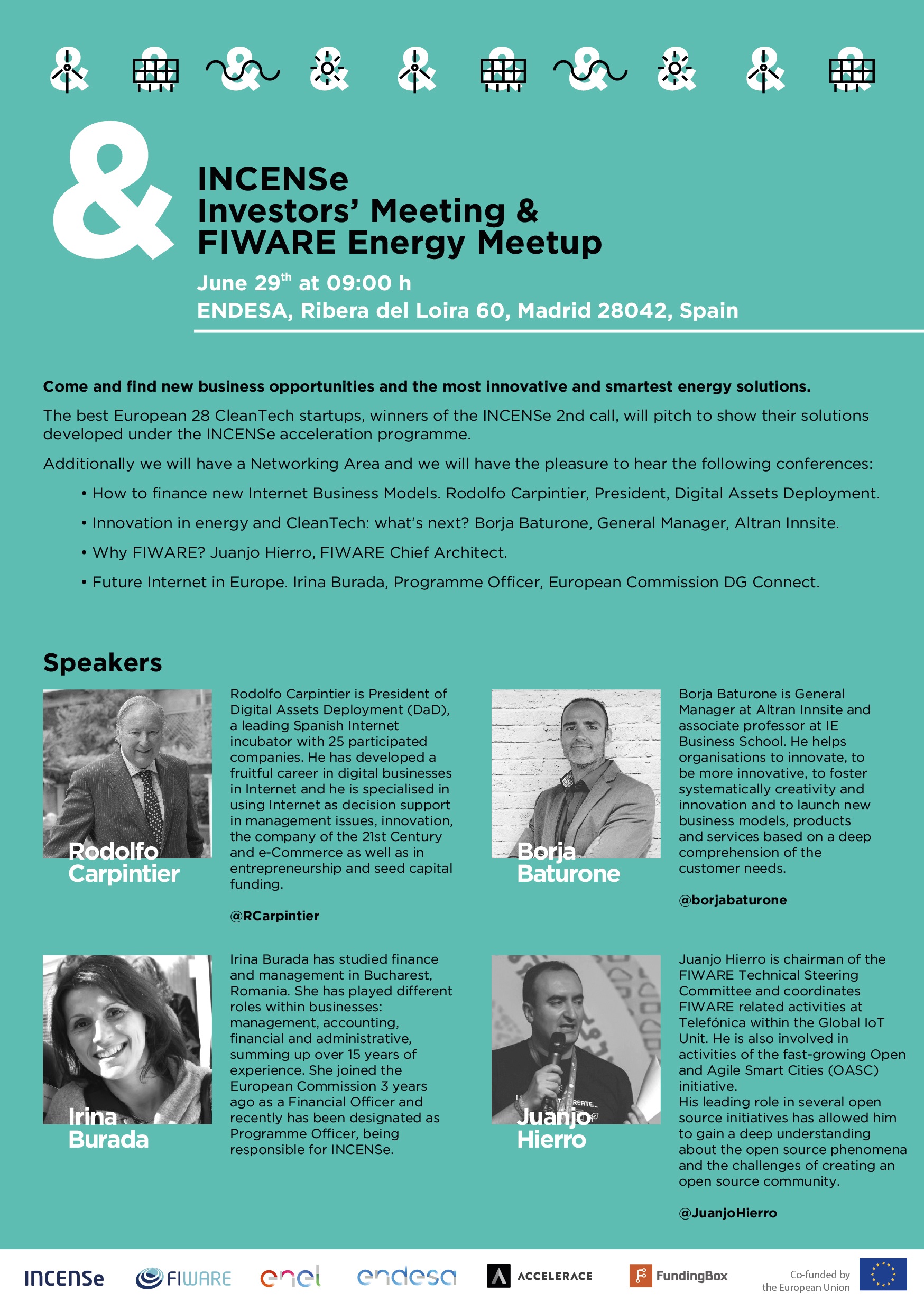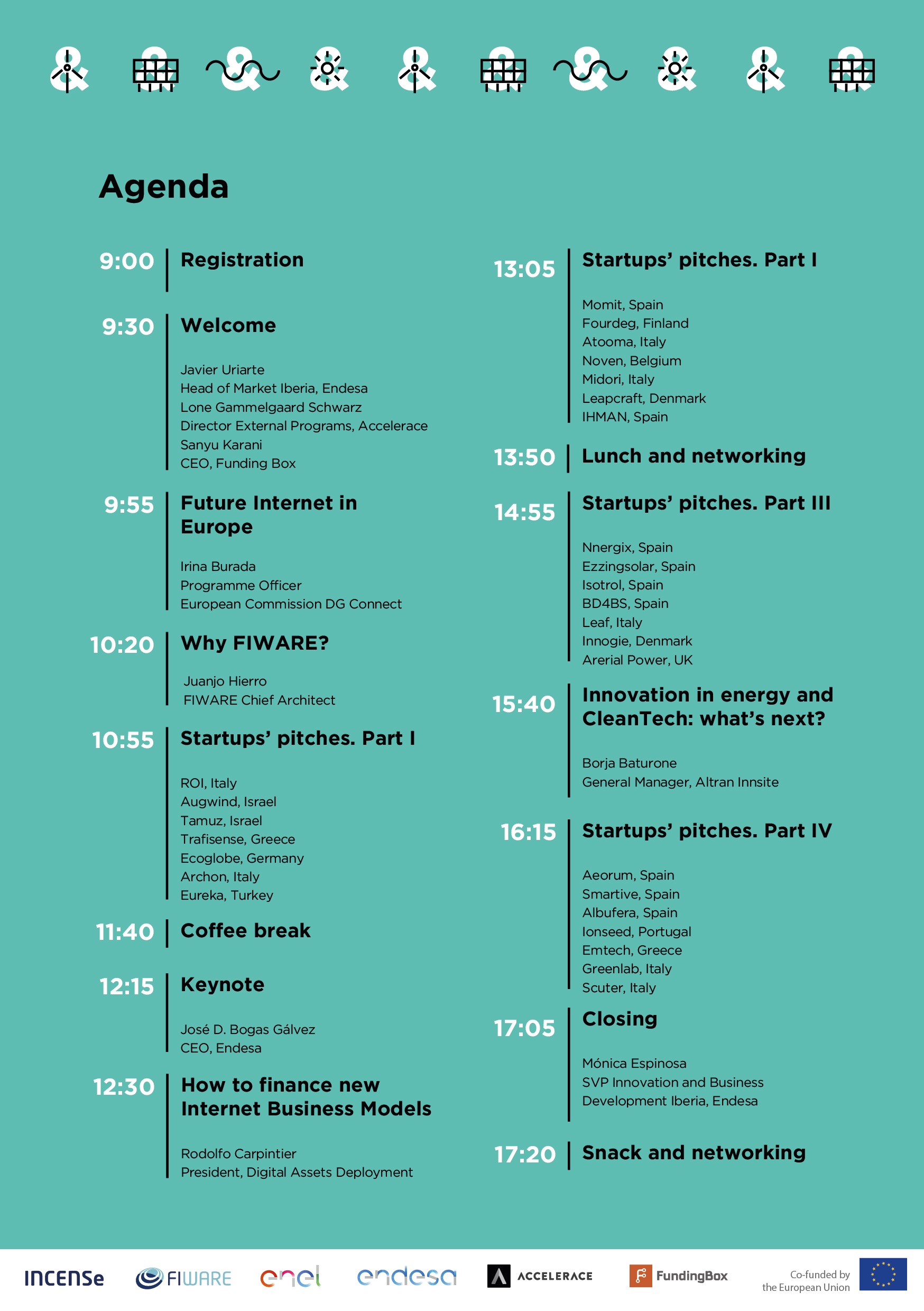 Only previously registered attendees will be permitted to access to the event.
INCENSe is one of the FIWARE accelerators co-funded by the European Commission.