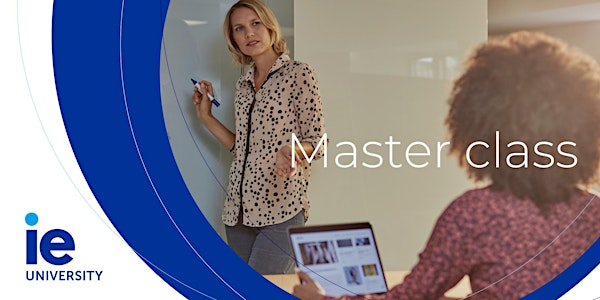 INFECTIOUS! When Brands Go Viral
Face-to-face Master Class in Santiago
When and where
Location
The Ritz-Carlton Santiago Calle El Alcalde No. 15, Las Condes, Santiago, Región Metropolitana Santiago, Latin America - - Chile
About this event
In this Master Class, we will explore one of the biggest mysteries and unexplained aspects of the entire digital revolution,
What makes online advertising and branded content campaigns go Viral?
Together with IE Professor Brian Hallet, we will examine specific examples of brands that have successfully used the power of the internet, social media and "sharing" to spread their messages far and wide. Most importantly, we will analyze the key success factors that brands employ to get their messages out.
What do viral campaigns have in common and what elements make them unique?
About the Speaker
Brian Hallet - Founder & Chief Curiosity Alchemist at The BIG | IE University Professor
More than 20 years ago, Brian left the corporate consulting world to pick up a camera and tell stories with it. He launched The BIG in 2003, a boutique creative studio dedicated to Advertising and Branded Content Strategy and Production.
Brian's work has led him to work around the globe in over 40 different countries with numerous international Brands such as Cartier, Mastercard, Hugo Boss, Coca Cola, McDonald's, Max Factor, BMW, and Wella, amongst many others. His experience in the Americas, Europe and Asia as an organizational insider and external consultant has given him insights into Brand Identity, Consumer Behavior, Market Identity and Emerging Trends in Digital Media.
Moreover, Brian has over 25 years of experience as a trainer and educator, and since 2021 he has been a Professor at the prestigious IE Business School, and is currently also the Director of IE University's Communication Lab.