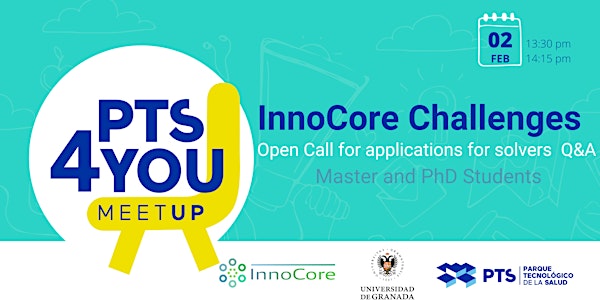 InnoCore Challenges-Open Call for applications for solvers- Q&A
InnoCore Challenges-Open Call for applications for solvers- Q&A
About this event
Meeting with Master and PhD students mainly from the UGR but also international.
Objective: This meetup is to explain the Call and stimulate the participation in the InnoCore Challenges launched by different Life-science Companies from Granada, Italy and Portugal.
Please find here the links to the webpage with all the documents: https://webmagazine.unitn.it/en/news/cibio/103373/innocore-challengeopen-call-for-applications-from-solvers
And the webpage on the InnoCore website: https://innocore-project.eu/innocore-challenge-call-for-solvers-and-teams/
The InnoCore Challenges is an initiative developed within the project Core Technologies for Education and Innovation in Life Sciences, an Erasmus+ programme for KA2 Strategic Partnerships (https://innocore-project.eu/). The Project aims to build an innovative T-shaped educational and training program, through academy-industry cooperation, targeted to knowledge-workers along with technological innovation and life sciences research infrastructures organized in Core Facilities.