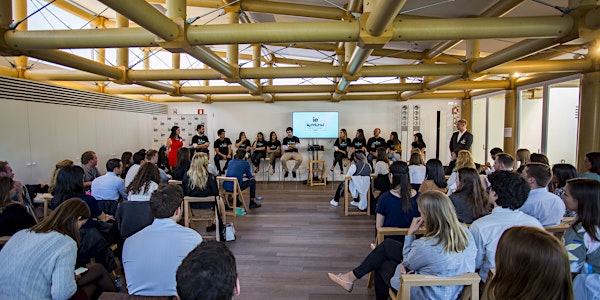 Inside the IE Brown EMBA Capstone Project - Canada & USA
Join us for an exclusive event to get an inside look at the IE Brown Executive MBA capstone projects!
About this event
The IE Brown Executive MBA is designed for executives who seek to inspire those around them and disrupt the future of business. As a key component of the curriculum, IE Brown EMBA students participate in a Key Reflection Project (KRP), a culminating academic project where they integrate and apply the knowledge acquired during the program in order to examine an idea or solve a challenging problem that is within their area of influence or personal interest.  
During this event, recent IE Brown EMBA graduates from North America will walk us through the process of creating their Key Reflection Projects and why they decided to pursue the respective topics. After the presentations, we will have time for a Q&A with the presenters. You will also have the opportunity to ask local IE representatives any questions you have about the IE Brown EMBA program and the admissions process.