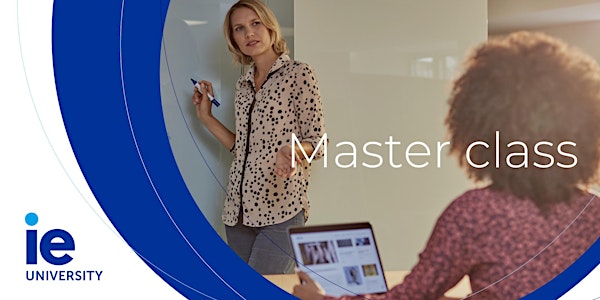 Intelligence Tools for the Business Professionals
Intelligence Tools for the Business Professionals
Date and time
Thursday, March 16 · 7 - 9:30pm CET
Location
The College Hotel Roelof Hartstraat 1 1071 VE Amsterdam Netherlands
About this event
Agenda: 
18:45 - 19:00 Registrations 
19:00 - 20:00 Masterclass 
20:00 - 21:30 Networking Cocktail
About the masterclass
Intelligence Tools for the Business Professional:  Everyone – including your competition – leaves business school understanding the basics of company accounts, financial markets, and economic indicators. That's a dangerously naive career tool kit. Working in business or finance, you'll need to judge the most likely moves of M&A rivals, and to probe the incentives of politicians, regulators and central bankers. You'll also need to keep the geopolitical "big picture" in mind, and have an appreciation for your own and others' psychological biases.  This master class introduces a set of methods drawn from the intelligence community to help you analyze the flood of qualitative information – what I call non-spreadsheet or non-market risks and opportunities – that impact business and financial markets. It is designed so that after this class, you'll ask better questions, and you'll use economic, political, social, and personal information to make better decisions.
Professor Bio
Dr Milo Jones is IE Professor and a Visiting Research Fellow at the Changing Character of War Centre, Pembroke College, Oxford and a Senior Adviser for Geopolitics and Technology at Arcano Partners in Madrid.  At IE, Milo teaches "Intelligence Tools for Businesspeople" and "Geopolitics for Businesspeople" In 2013, Stanford University Press published his book Constructing Cassandra: Reframing Intelligence Failure at the CIA, 1947-2001, which is based on Milo's 2009 Ph.D. dissertation. In the past, Milo worked as a Senior Manager for Accenture in London and as a stockbroker at Morgan Stanley Dean Witter in New York. He also served as an officer in the US Marine Corps and graduated from the US Army's Airborne School. A native of Manhattan, Milo now lives in Warsaw. 
About the organizer
IE shapes leaders with global vision, an entrepreneurial mindset and a humanistic approach to drive innovation and change in organizations