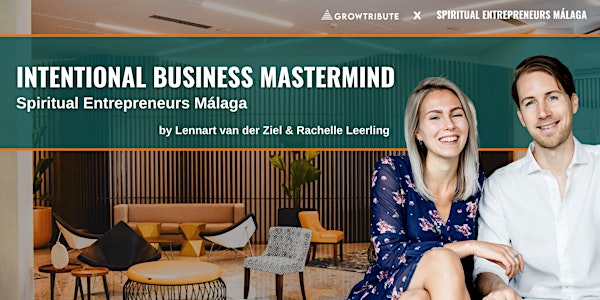 Intentional Business Mastermind | Boundaries for a business on your terms
The Intentional Business Mastermind is a space for entrepreneurs who are building their business empires but also seek fulfillment and depth
By Spiritual Entrepreneurs Costa del Sol
Date and time
Thursday, February 23 · 7 - 9pm CET
Location
Marlife Business Hub 9 Calle Marqués de Larios #3º izquierda y 4 º Planta 29015 Málaga Spain
Refund Policy
Contact the organizer to request a refund.
About this event
The Intentional Business Mastermind is a space for entrepreneurs who are building their business empires but also seek fulfillment and depth.
🎯TOPIC:
This fourth edition is about "Boundaries for a business on your terms". Often, we get caught up in 'client first' or sacrifice ourselves for the business outcomes. Yet, we intuitively know better. During this event, you will get clarity on your true boundaries and what a business on your terms would entail. Together, we will make sure you actually take action on it. Personally thriving means professionally thriving.
THIS IS FOR YOU IF...:
You want your business to thrive but also desire personal alignment. Sacrificing yourself is out of the question. But you don't want to play small either. You believe that you can have success and happiness at the same time. Improving yourself and your business is an ongoing process. If this speaks to you, then join like-minded people at this mastermind.
⚠️ *Please only come if you are currently a business owner.* ⚠️
WHAT TO EXPECT:
During this active event, you will clarify what you want to improve in your business through refreshing guided discussions. At the end, we will all get accountability for your next steps. Expect an interactive session in which you directly connect with other entrepreneurs.
OUTCOMES:
New breakthroughs in your own business challenges and desires
Action steps to work on the next workday
Bonding with new business friends
🗣️ TESTIMONIALS FROM PREVIOUS MASTERMIND EDITIONS🗣️:
💬 "The intentional business mastermind has been of amazing value to me. The structure of the event is very well-set-up to get deeper insights and has allowed me to reflect and gain more clarity in my business. It is also very exciting to be able to talk to people that can relate and give valuable feedback because of that."*
💬 "The Mastermind was inspiring as the question about business areas I wanted to leave behind when entering 2023 was relevant to me."*
💬 "It was encouraging to meet entrepreneurs who successfully built thriving businesses and were motivated to expand into new markets and products."*
💬 "Participating in this mastermind helped me from a community level and the activities that Rachelle and Lennart brought us through felt authentic and intentional. I found that when I shared my truth and vision with my partner, it allowed myself to be reminded of why I'm doing what I'm doing. It can be so impactful for us as entrepreneurs to get out of our head and tunnel vision and bask in presence with other spiritual entrepreneurs building intuitive businesses too."
ABOUT US:
We are Lennart van der Ziel & Rachelle Leerling, life & business partners, who jointly run our entrepreneur academy Growtribute. After traveling the world coaching, hosting events & masterminds, we have now settled in Málaga for the long term.
We help ambitious entrepreneurs to get in the fast lane to business success & personal happiness. We transform them on well-being, performance, productivity, and team dynamics. But we also go deeper by improving their internal states - moving out of stress and hustle and into happiness, flow, and resilience.
PS: If you have any questions about this event or something else, feel free to contact us 🤗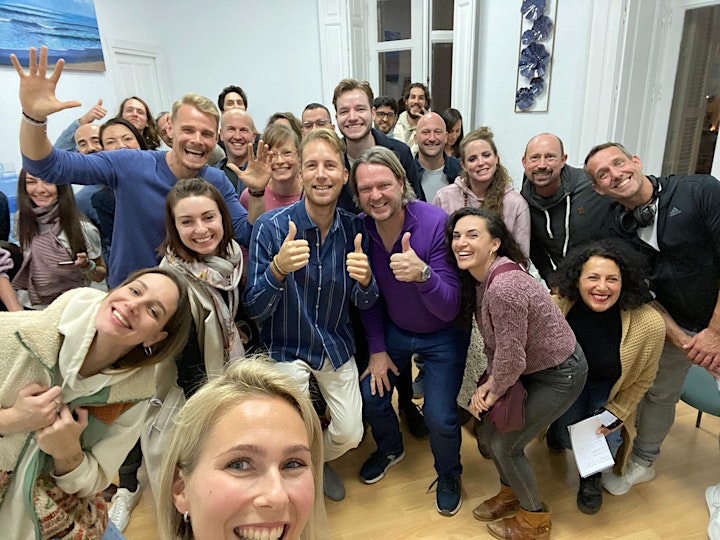 About the organizer
About the SECdS Community
Spiritual Entrepreneurs Costa del Sol (SECdS) was founded in February 2022 by Andreas because he was new in Málaga and he wanted to get to know like-minded people. When he found out that there were no events for spiritual people in Málaga, he decided to start his own events. After the first wonderful network events for spiritual people, ideas for more events came to Andreas. Guided by his intuition he wanted to create a safe and fun space, where like-minded people can come together, grow, get to know, and support each other.
In the next months, the events got bigger and bigger. Also, the first facilitators joined Andreas and brought their unique talents into the community.
And now one year later in February 2023, it is so beautiful to see what has emerged: A community with over 1.500 people, deep friendships, business collaborations, and especially a lot of personal growth. In the last year, we had 65 official events with different great facilitators. Events like:
Rooftop Parties (a networking event; the event with everything started)
Intentional Business Masterminds
Sound Meditation and Healing
Entrepreneur Mindset Masterclasses
Authentic Relating Games
Confidence and Authenticity Circles
Heart Opening Cacao Ceremonies
Andreas' vision for SECdS is to create a huge network with a lot of different events which help to raise the level of Consciousness in the area around the Costa del Sol.
Over the last year, SECdS grew bigger and bigger. SECdS also became more and more professional in its structures and workflows. Besides Andreas, the first people joined to work on the expansion of SECdS.
As you can see the journey of SECdS is just beginning and we are very excited for the future.
You want to get to know the community?
Then join us at one of our upcoming Rooftop Parties :)
Links to our channels
Official Website:
https://www.andreashofmann.info/spiritual-entrepreneurs-costa-del-sol/
WhatsApp Communities:
https://chat.whatsapp.com/CoashEO7W5FJm5KunJSHOF
Facebook group:
https://www.facebook.com/groups/spiritualentrepreneurscostadelsol
Instagram:
https://www.instagram.com/spiritualentrepreneurscds/
In case you want to say "thank you" and support us in growing the community, please visit the donation page: