International Conference on Art and Technology. Technarte LOS ANGELES 2016
Actions and Detail Panel
International Conference on Art and Technology. Technarte LOS ANGELES 2016
Thu, Nov 17, 2016, 9:00 AM – Fri, Nov 18, 2016, 3:00 PM PST
Description
Technarte is a Conference where international artists and technologists show the most innovative artistic disciplines that use the technology as means of creation. This union between Art and Technology generates new reconnaissance fields, like Nano-art, 3D Printing, interactive installations, Art & Robotics, Bio-art, immersive 3D development, Mobile Art, smart materials and hyper-augmented reality, among others.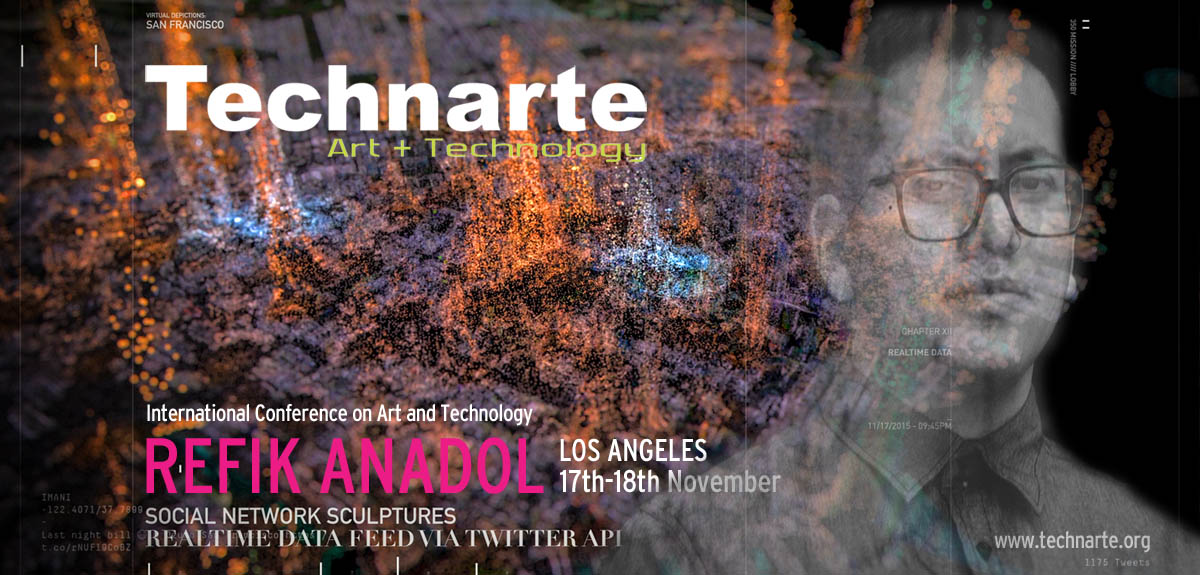 The goal of the Conference is being a forum of knowledge and diffusion in Art, Science and Technology, meeting students, academics, artists, technologists and professionals in different fields. It's a great opportunity to enjoy a profesional networking, complement or to increase the academic training, to look for new projects or ideas and to get a direct relationship with a large list of international artists, researchers and technologists.
Confirmed speakers for this edition:
Laurie Frick
Refik Anadol
Yeliz Karadayi
Esther Pizarro
August Bradley
Natalia Fuchs
Catherine Griffiths
Biayna Bogosian
Anaisa Franco
Nancy Boehm
Nicolas Garcia Belmonte
Cameron McNall
David Vanhoucke

See the program at:http://www.technarte.org/technarte-los-angeles-2016-program/
The main objective of Technarte is to present the technological developments which facilitate the full expression of the modern art, and to be a forum of discussion and reflection around the existent convergence between art and technology. The cutting-edge technological innovations provide infinitive possibilities for the artist, and the technological society uses the creativity of the artists as a way of inspiration for new technological projects.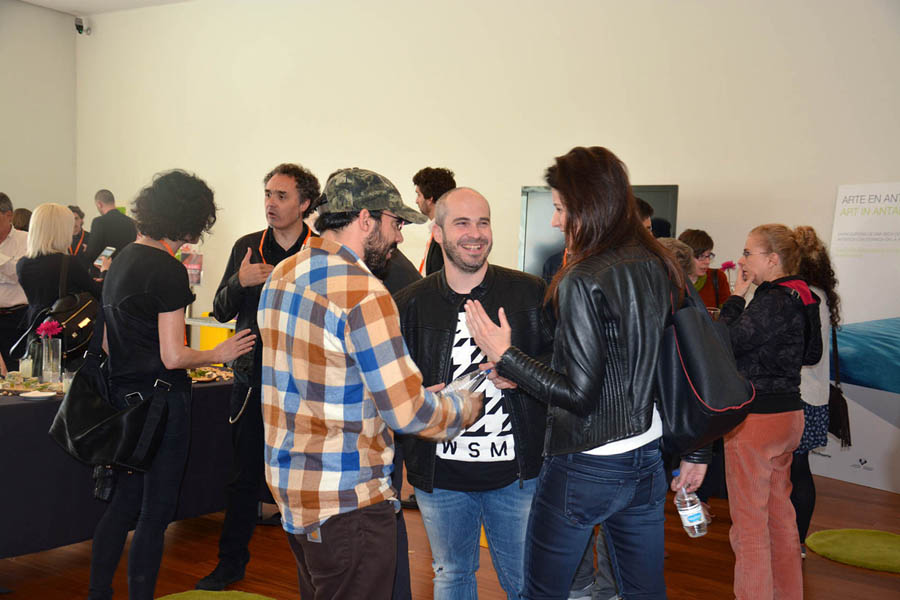 An event meant to enjoy innovative contents, to know other people, to create synergies. Discover the potential of the fusion between art and technology !